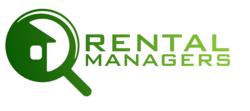 Let us take all the risk. Try us out for 3 months, free of charge, and I guarantee you will be impressed with the service you receive.
(PRWEB) August 25, 2012
This is great news for owners seeking help in property management in the Wellington area. Rental Managers is opening its doors to new clients, with an offer to manage their properties for a full three months at no cost. This will enable new clients to see and experience how well the team at rental managers look after their client's properties. The company is one of the leading property management companies in Wellington and the Hutt Valley. Since 2004, this locally owned and operated company has provided a high level of service at very competitive rates.
Aaron Clancy believes that his company's increasing portfolio is a direct result of his team's effort to consistently deliver unbeatable service. Aaron welcomes new clients and says, "Let us take all the risk. Try us out for 3 months, free of charge, and I guarantee you will be impressed with the service you receive." Attention to detail and dedication to provide the best property management service are strong foundations that the company go by.
Rental Managers have extensive knowledge in the property management industry. With a strong online presence, getting tenants coming through the door on a regular basis results in less downtime for the owner. Building strong relationships with tenants and taking the stress away from property owners are key elements to the company's success. With a high level of service, and no hidden charges, Rental Managers are more than suitable to look after your investment.
Owning real estate is the initial step in the cycle, and it is important that attention to detail is given to the management of the property. Rental Managers can help get maximise their client's return on investment by increasing rents over time and providing feedback for ongoing maintenance. The company has a proven track record managing properties, and rarely do they need to attend tribunal for any legal matters.
"It's not enough in today's competitive market to just do your job. We go beyond that and provide a service our clients don't get elsewhere." says Aaron, as he stresses that offering three months free management is a great opportunity for new investors to experience their service.
Let the Rental Managers team take the hassle out of your property investment.
Wellington and Hutt Valley Property Management.
Meet the team
JENNIE CLANCY – Property Manager/Owner
Jennie has been in the property industry for over 10 years and has a strong understanding of the Residential Tenancies Act. After having a very successful career in Real Estate, Jennie changed roles and went into the property management sector. Jennie believes in excellent customer service and always strives to achieve to getting the best out of her tenants for her clients. Jennie is very hands on in the day to day running of the business.
SEAN CLANCY – Property Manager /Owner
Sean has a 30 year background in engineering and maintenance and Qualified as an Electrician at the start of his working career. Due to Sean's extensive knowledge in the maintenance sector, he is able to get jobs carried out efficiently by tradesmen at a price that is fair and suitable for the job. Sean carries out a lot of the inspections as part of his role and this too results in proactive maintenance being discussed with clients rather than being reactive like most property management companies are. Sean's skill set is extremely valuable to the team.
AARON CLANCY – Property Manager/Owner
Aaron has owned and operated his own property management company up north in the past and recently sold it to move back to Wellington to take over this part of the market. Aaron knows exactly what a client is looking for when searching for a property management company, and that is someone who is responsive and who treats and manages the property like their own. This is exactly what Aaron does. Aaron's strengths are in designing work processes so that jobs run smoothly and properties get managed correctly.
Between Jennie, Sean and Aaron, they have a well respected and professional property management company that is making a difference to how properties are managed in the Wellington area.
http://www.rentalmanagers.co.nz/property-management-wellington