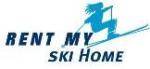 Rent My Vacation Home dot com has the top 7 Ski Home Sites
Denver,Colorado (PRWEB) November 30, 2011
Rent My Vacation Home dot com has weather reports, ski conditions and general information on where to eat and what to rent along with 70,000 discounted vacation ski homes for rent. Tips are supplied on how to save money at all resorts with classes on instruction for how to rent and what to bring while saving.
Savvy parents won't have to pay full price for this year's family ski trip. Instead, they can save big bucks by knowing when and where to score a deal on a vacation Ski home.
Every year, Right after thanksgiving dinner, fantastic early-bird ski deals start popping up all over. The catch is that you have to snap them up before the season gets underway. These act-quick opportunities will be a dime a dozen in the coming weeks, but they'll dry up by the middle of December.
On all 83 web sites Rent My Vacation Home dot com has a skier that is animated call Mr. Sunny he jumps off the roof of houses on all the web sites and Lands on the Beach. Rent My vacation Home says he will be in the Disney world Cartoon Olympics.
Rent My Vacation Home dot com has steep discounting now but last year all of their homes were booked and it was hard to get any discount from home owners.
Timing is everything depending on where you ski, the season can last anywhere from four to six months. Many resorts out West are open by mid-November and remain open through April. In general, prices at ski resorts are highest when there is a greater chance of snow and also during school breaks.
All of the ski destinations have Rent My Vacation Home offices that exist to promote their own vacation home resorts and ski areas. Their Web sites can be good money-saving resources. For example, find hot deals at ski areas just go to http://www.rentmyvacationhome.com offices listed below:
1. RMVH Colorado dot com ,Office in: Steamboat Springs, California
2. Rent A Lake Tahoe Vacation Home dot com, Office in: Stateline, Nevada
3. Rent A Breckenridge Vacation Home dot com, Office in: Breckenridge, Colorado
4. Mountain Vacation Home Rental dot com, Office in: Vail, Colorado
5. Rent My Ski Home dot com, Office in: Mount Pocono, Pennsylvania
6. RMVH Utah dot com, Office in: Park City, Utah
7. RMVH Vermont dot com, Office in: Stowe, Vermont
The Best thing about Rent My Vacation Home dot com is they have a Holiday Inn check out system ,guaranteeing every stay against fraud. If you are a Home owner in need of extra rental income for $99.00 Yr you can list on 83 web sites including the ski network .If home owners do not get rentals the money is refunded to them. None of the homes listed are even requiring deposits as they are insured on the web site against damage to the home.
Save money, Buy an adult ski lift ticket for five or more days and you'll get a free 12-and-under child's lift ticket for the same number of days. Most resorts offer this but you have to ask in advance.
Rent My Vacation Home dot com hires Local Skiers. Die-hard skiers know that supermarkets and local ski shops in mountain resort areas sell lift tickets for up to $10 per day less than what you'd pay on-site. That's a savings of $40 per day for a family of four. Consider investing in the coupon-filled Entertainment Book for the area you'll be visiting. For example, you'll find discounts on lift tickets, ski equipment rentals, dining, and many other amenities that travelers use. A skiing family could easily recoup the cost of the book in a single day.
If you are traveling this year to a ski resort or have vacation rental property check out Rent My Vacation Home dot com and look at their list of offices at every major ski resort.
For more information call 800-699-7684 (RMVH)
# # #