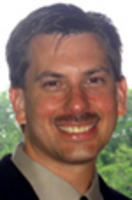 Million Dollar Rent To Own Real Estate Secrets Exposed
Columbia, SC (PRWEB) December 5, 2007
Charles W. Moore, real estate investor, speaker and author of "Million Dollar Rent To Own Real Estate Secrets Exposed" announces the launch of his new website, Rent2OwnExposed.com
While the real estate market is in turmoil, many opportunities abound for real estate investors who maintain a positive outlook.
Mr. Moore knows that now, more than ever, it is important for real estate investors to educate themselves if they are to take advantage of the coming trends in real estate. It is for this reason, that he developed his new website.
Rent2OwnExposed.com is the culmination of months of preparation and development and makes real-world real estate investment information available to everyone completely free.
The new website offers a free report and weekly tips which details the fastest way to buy and sell homes using the same rent to own strategies Mr. Moore uses is in his own real estate investing business.
Many of Mr. Moore's students have experienced tremendous success. One couple was able to buy their first home despite their bad credit, and another made seven thousand dollars in under a week.
About Strategic Investment Group LLC
Charles W. Moore, a U.S. Army Combat Veteran who began investing in real estate in 2001, is the President of Strategic Investment Group LLC. He is the past Vice President of the Capitol City Real Estate Investors Club of Columbia, SC and a successful Real Estate Investor, Webmaster, Speaker and Author.
Contact Info:
Julie Prescott, Media Relations
Strategic Investment Group LLC
Phone: (803) 732-2897
Web: http://www.rent2ownexposed.com
###