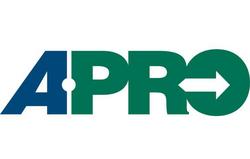 Austin, TX (PRWEB) July 6, 2009
Even before the troubled economic times, the rent to own industry's growth and competition created career opportunities for Americans. The rent to own industry that rents appliances, furniture, electronics and computers with the option to own continues to grow and improve after 40 years.
According to APRO, the national trade association for the rent to own industry, the rent to own industry employs more than 50,000 Americans and thousands more that serve the industry as vendors, suppliers and service companies to the industry. The average salary is $35,000 per year. The average beginning salary is $21,000 and the upward movement within the industry is faster than most retail industries. The corporate rent to own chains offer an employment management ladder to salaries of $75,000 and more.
The small business rent to own stores offer employees the opportunity and experience to grow a small company to a local chain to a public company. Rent to own employment opportunities also provide the experience to become small business owners.
The competition within the rent to own industry that has lowered prices and increased customer service and options has increased customer growth even before the economic downturn. As the rent to own industry continues to improve pricing, more customers use the rent to own option creating more store openings and employment growth and career opportunities.
Rent to own employers provide employment representing a variety of skills from customer service, delivery drivers, repair, computer skills, advertising and promotion to management. Each company has extensive training programs that welcome those individuals without experience. Many rent to own companies participate in the local job fairs. Many companies post job opportunities in the local papers or one can inquire job opportunities by calling their local rent to own stores directly.
The Association of Progressive Rental Organizations (APRO) has spent nearly 30 years helping improve rent to own industry to become one of the most vibrant consumer industries in America. For more information on rent to own or the rent to own magazine RTOHQ, visit http://www.rtohq.org.
###