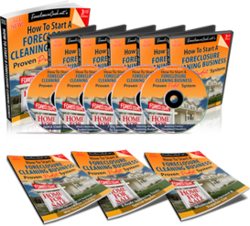 Foreclosures have hit an all-time record high – and that means REO (Real Estate Owned) specialists will continue to see dramatic increases in listings – and in profits.
Phoenix, AZ (PRWEB) July 30, 2012
For real estate agents and brokers who are looking to make their work grow stronger in a tough economy, there is good news. RealtyTrac Inc. reported that the recently released June 2012 figures showed, that for the second month in a row, the number of homes in the United States which are moving into foreclosure has increased on a yearly basis. Significantly, in California there has been a large increase in homes that were moving into foreclosure for the very first time., increasing by approximately 18% over June 2011. Real estate agents and brokers that want to take advantage of these rare opportunities can get their share of the REO list of millions of foreclosed homes which will be available over the next few years. To optimize these unique circumstances, REO training is available for real estate agents and brokers from ASREOS.com.
It's an incredible time to make use of this training, as the increased homes that are going into first time foreclosure is happening just as banks are trying to make up for all the lost time from last year, where the mortgage and lending industry were dealing with allegations of processing foreclosures without proper verification of the documents. In a monumental breakthrough, the largest mortgage lenders in America reached a staggering $25 billion settlement with state officials in February. Having broken down that wall, banks are now free to concentrate on their backlog of mortgages that are unpaid and raring to get the circulation flowing again.
Fitch Ratings showed that lenders started foreclosure proceedings on 12% of mortgage loans that were late in June, which was the highest since the first 6 months of 2009. It is the time and the season to be equipped with the skills and know how to jump into a brand new day for real estate and AREOS.com knows how to get you there.
For more information visit:
http://www.asreos.com/