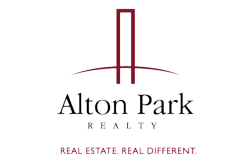 Imagine having your listing repaired the same day you inspect.
Irvine, CA (PRWEB) September 18, 2012
Alton Park Realty, a residential real estate brokerage specializing in Orange County home transactions, has announced its partnership with California's largest property preservation and home repairs company, US Best Repair Service, Inc. (US Best Repairs). This announcement comes just days before CAR EXPO, California's premiere real estate trade show, where Alton Park Realty will be a sponsor.
Both firms are based in Irvine, CA, giving the Orange County real estate agent advantages no other realty company can boast, as US Best Repairs is a national property repairs expert with vast resources in Orange County. "Imagine having your listing repaired the same day you inspect," says operations manager Shirley Kim, "whether the issue is fixing a hole in the roof, or installing flowers to increase curbside appeal, our O.C. real estate agents now have an experienced property repairs company just minutes away from any Orange County listing."
The partnership helps create a generous repayment schedule as agents are able to fix their listings as needed, and do not have to reimburse US Best Repairs until the home is sold. "Alton Park Realty's agents pay home repair expenses out of their commission once the sale is complete," explains Kim, "and our agents get the repairs done at-cost." This unprecedented resource gives Alton Park Realty's agents a leg up on the competition.
Typically, real estate agents spend precious time coordinating with a home repairs company to have their listing fixed, and then the agent must pay for profit-inflated costs of the repair before the home even sells. Alton Park Realty provides an innovative solution that other real estate firms cannot offer. Kim goes on to say, "If a listing requires REO repairs, renovations, or just curbside appeal, our real estate agents get expert servicing within hours, they pay rock bottom prices for repairs, and they don't have to come up with the payment until after the home sells."
In addition to having an in-house repairs company available 24/7, Alton Park Realty supports agents with:

In-house legal services from qualified attorneys
In-house lead generation, marketing and website services
In-house IT support, to help increase agent productivity
In-house photo and video services, to help market listings
Continuous training and mentoring from experienced industry professionals
No membership fees, no desk fees, no hidden charges
Competitive commissions
Flexible hours
About Alton Park Realty
Alton Park Realty is a privately owned and operated residential real estate brokerage located in Irvine, California. Alton Park Realty represents buyers and sellers in Orange County real estate transactions.