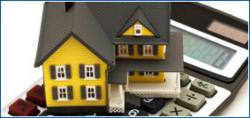 "With so many vacant properties – especially new homes, condos and townhomes – renters are getting much more for their money than they normally would," Barry Britt, Managing Broker, REO Proformance Systems
Metro Atlanta (PRWEB) November 15, 2011
Atlanta, GA | Like many urban centers in the U.S. - is continuing to see a surge in consumers who are renting rather than buying.
"With so many vacant properties – especially new homes, condos and townhomes – renters are getting much more for their money than they normally would," says Barry Britt, Managing Broker for REO Proformance Systems – Coldwell Banker of Georgia's top real estate team that focuses on Atlanta foreclosure and bank-owned properties in the metro area.
From 2000 to 2010 the new housing boom outpaced demand by more than 50% in the four major metropolitan Atlanta counties (including Cobb, Gwinnett, Dekalb and Fulton). In 2010 more than half of the 143,000 new houses, condos and apartments were vacant – most available for rent.
What does that mean for the renter? Great things of course. For renters there is much more competition for their business which means they do get more for their money. "We are seeing many owners of Atlanta foreclosure homes put those properties into the rental market," says Sandi Beursken, agent and Chief Administrative Officer at REO Proformance Systems. "Owners of these properties such as financial institutions and mortgage companies, are aware of how challenging the real estate market is and, as a result, are looking to generate some positive cash flow for these non-performing assets."
The recession and slow-moving, jobless recovery has created many more renters. "We know that home 'owners' are still the majority in the 28-county metro area, but renters are closing the gap," says Britt.
However landlords and other property owners are seeing a dramatic increase in demand for rental property. This trend is resulting in both the stabilization of rents in some areas and rents INCREASING in others areas of Atlanta. "In other words, landlords are actually seeing an increase in rental income as a result of this tough economic climate," says Britt.
But who are the new tenants? According to Britt these renters are potential home buyers who are choosing to rent rather than buy at this time OR other individuals or families who have damaged credit and cannot qualify for a home loan. "Mortgage requirements are so tough right now that many families simply can't qualify," says Beursken. In fact she adds that the number of families who would 'like' to buy but can't qualify is a major reason for this dramatic increase in the number of renters.
As we all have learned with all bear markets, there IS opportunity. "There are so many compelling deals on the purchase of rental properties," says Britt. "Our investor clients are searching and buying Atlanta foreclosure properties at remarkable prices - then getting renters in at a better rent rate than someone who bought rental property 4 years ago."
In fact, the long-term prospects for the rental market in a major metropolitan areas like Atlanta is excellent. This shift will slowly trend toward more stabilized rents as the number of available rental properties continues to decline. "Much of the real estate boom in the Atlanta included properties such as apartments, townhomes and apartment," says Britt. "As those properties become leased and fewer rental options are available, landlords will have more leverage over their rental rates."
REO Proformance Systems is a Gwinnett County-based real estate firm that specializes in foreclosure and short sales in the Gwinnett and North Fulton areas.
You can search for foreclosure properties for sale in Alpharetta, Duluth, Lawrenceville and many other Atlanta foreclosure real estate deals on their web site. You can reach them at 678-318-7911 to investigate selling your home via a short sale or if you are looking to buy a distressed property.
###