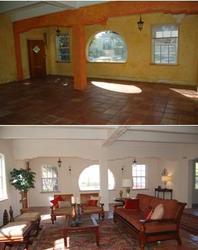 Reducing the price as a strategy to increase sales is not only expensive for sellers but it is also unnecessary
Miami, FL (PRWEB) February 23, 2011
While home staging was once reserved for the high end retail properties, it is quickly becoming an invaluable tool for selling Bank owned properties. In South Florida the average REO goes through multiple price reductions of tens of thousands of dollars before actually selling. "Reducing the price as a strategy to increase sales is not only expensive for sellers but it is also unnecessary" said Angelina Perez from Bertone Realty, a Miami based brokerage. "For 2 years now we have been staging our Bank owned properties at no charge to the client and the results have surpassed even our expectations. Our average listing has less than 1 price reduction and sells for 3.5 above the asking price" Perez told us.
While many REO Realtors take a few pictures of the property, install a lockbox and wait to see if it sells, brokers like Angelina are taking a progressive approach to selling Bank owned properties. "Yes, it costs me money to stage our mid – high end listings but I would rather spend the money on staging because i know it works rather than have the asset sit month after month with continuous price reductions or not sell at all and have it reassigned" explained Ms. Perez.
After doing some research, we found several agents throughout the country that take the same approach and are having similar results as Bertone. It's agents who are thinking outside the box and looking for the solutions instead of focusing on the problems that will be sought after by banks and asset management companies not to mention the value they will bring to the regular retail market. To sum it up Angelina said " We provide creative solutions for today's Real Estate challenges" .
# # #