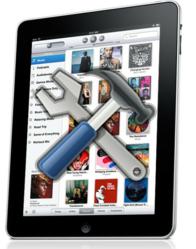 Repair iPad Screen Provides National iPad Screen Repair Service
London, Manchester, Luton, Bristol, Birmingham, (PRWEB UK) 30 June 2013
Repair iPad Screen or repairipadscreen.com is a fast growing iPad Screen Repair Service based in London. So far, the business has mainly operated in London and the South East. Success has now meant expansion of its service across the UK. As of July 2013, Repair iPad Screen will be offering iPad Screen Repair Services to customers across the UK. The service will include a National Collection and Delivery Service using Parcel Force.
Repair iPad Screen are promising an extremely competitive pricing which will be published in July 2013. They are promising to give the competition a run for their money. Zarak Kanij, Service Manager, describes the service as "exceptional value for money. The service is exceptional value for money because we are going to provide really competitive iPad Screen Repair Service with best quality products but at the lowest possible cost."
To find out more about Repair iPad Screen please the website below or call the Freephone Number 0800 033 7508.
About Us
Company: Repair iPad Screen
Telephone 0800 033 7508
Website: http://www.repairipadscreen.com
Email: info(at)repairipadscreen(dot)com
Address: 141 Goswell Road, London EC1V 7ET, UK