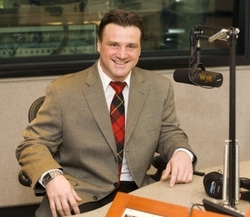 as we struggle through these tough economic times a little information and help can save consumers who want to repair their own appliances, a lot of time and money
Canton, MI (Vocus) July 28, 2009
As the Appliance Repair Show enters its third season on News/Talk 760 WJR, RepairClinic.com® has launched a new website to support listeners.
Geared toward do-it-yourselfers, http://www.ApplianceRepair.com was created to offer consumers and listeners maintenance tips on household appliances along with the opportunity to revisit archived shows. The website's search capability gives users the opportunity to seek out past transcripts for their specific appliance problem and provides downloadable audio.
The transcripts provide helpful content and links to specific parts and appliance-related problems. The site also features a 'Listen Live' option that can be heard worldwide when the show airs LIVE on News/Talk 760 WJR, Sunday mornings from 9 a.m. to 10 a.m., EST.
The Appliance Repair Show presented by RepairClinic.com® in Canton, MI, has been aiding the do-it-yourself market since June 2007. The show host, John Sowden, Vice President of Purchasing and Technical Services, shares his 25 years of experience with up-to-date knowledge to guide consumers who want to repair their own appliances and offers advice to those with general appliance related questions. Sowden states that "as we struggle through these tough economic times a little information and help can save consumers who want to repair their own appliances, a lot of time and money".
About RepairClinic.com
Founded in Canton, MI., in 1999, RepairClinic.com® is the most comprehensive online resource for do-it-yourself home appliance repair help, parts and information. The site features more than 80 appliance brands--including Kenmore, Whirlpool, Maytag, GE, Frigidaire, and LG--across 16 appliance types (e.g., washers, dryers, refrigerators, stoves, ovens, and dishwashers). Do-it-yourselfer's use the intuitive database, PartDetective®, to find the part they need or the leading-edge service, RepairGuru®, for customized, free repair help. Appliance parts are stocked in a 72,000 sq. ft. facility and shipped the same business day. Visit http://www.RepairClinic.com for more information.
Contact:
Diana Gootee, Broadcast Assistant, RepairClinic.com®
Telephone: (734)495-3079 ext. 235
###