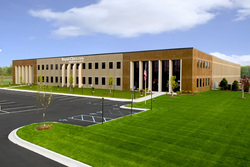 Canton, MI (Vocus) February 3, 2009
RepairClinic.com®, an online retailer of major appliance parts, has just launched a new program, FreeShipping.com. As the name implies, FreeShipping.com gives consumers the option of saving shipping costs through an online membership. Members then have the ability to shop (and save shipping costs) at any merchant listed in the FreeShipping.com directory including: Target, Kohl's, Best Buy, amazon.com, and now, of course, RepairClinic.com®.
Why RepairClinic.com® Chose this Program
RepairClinic.com® recently began offering the FreeShipping.com rebate program to give customers a chance, for an annual fee, to save on shipping charges for items purchased from RepairClinic and at more than 1,000 retailers listed on the FreeShipping.com site. Because RepairClinic.com is also an internet-based business, they saw the FreeShipping.com rebate offer as a perfect match for their customers. They also appreciate the added benefit of having customers' return shipping covered, when needed: if a member purchases an item through the Free Shipping program and that item needs to be returned, a rebate for the return shipping would also be covered under this plan.
Trial Membership Available
Every Freeshipping.com membership begins with a 30-day trial that allows customers to "try before they buy". At the end of the trial period, an annual membership fee is charged. Members may cancel either during the free trial period, or at any time after the trial has ended, in which case they would receive a pro-rated refund. Because of the simple billing plan and benefits for those who shop online, RepairClinic.com sees the program as beneficial to many of its customers.
Customers purchasing appliance parts from the RepairClinic.com® website will see the FreeShipping.com announcement after they complete the ordering process on the RepairClinic Website. If they click on the announcement, they would be taken to the FreeShipping.com website where they would receive more complete details and choose to join or not.
About FreeShipping.com
FreeShipping.com, owned and operated by Clarus Marketing Group, was launched in 2002 as a members-only subscription service for avid online shoppers. Since that time, FreeShipping.com has grown to become the web's leading destination for shipping and cash-back rebates, online shopping protection benefits and exclusive discounts. FreeShipping.com members enjoy benefits that complement the online shopping process, while reinforcing the core business objectives of the retailers who refer their customers to FreeShipping.com.
About RepairClinic.com®
Founded in Canton, Mich., in 1999, RepairClinic.com® is a comprehensive online resource for do-it-yourself home appliance repair help, parts and information. RepairClinic.com® is known for helping consumers find needed parts through the intuitive PartDetective®service. Free technical advice is also available on the site: online visitors ask appliance repair questions, and the RepairGuru® staff provides answers, so do- it- yourselfers can purchase and install appliance parts themselves. The site features more than 80 appliance brands--including Kenmore, Whirlpool, Maytag, GE, Frigidaire, and LG--across 16 appliance types (e.g., washers, dryers, refrigerators, stoves, ovens and dishwashers). The parts are stocked in a 72,000 sq. ft. facility and shipped the same business day. For more information, visit http://www.RepairClinic.com.
Media contact:
Luanne Berk
Phone: 734-495-3079 Ext. 303
# # #