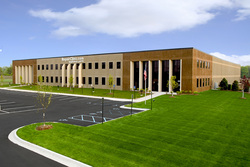 Canton, MI (Vocus) February 6, 2010
On Super Sunday, your favorite team may "stink it up" on the field. But when friends and family drop by for a fun Superbowl party, you don't want your kitchen appliances to "stink it up" (literally). Online appliance parts retailer, RepairClinic.com , with its team of experts, is offering free advice from their "playbook" for avoiding those embarrassing appliance smells.
Smelly Ice: First, make sure all food stored near the icemaker is either enclosed in containers with sealed lids or double wrapped, preferably with foil, to prevent food smell crossover—into the ice. Also, empty the icemaker bucket of all the smelly ice; check to see if the refrigerator water filter needs to be replaced; which also filters the water for the icemaker; wait for the new ice to be processed (a few hours) -- it should taste much better.
Smelly Fridge: Some of the bad smells in refrigerators come from mold that can form around the rubber seal on the door(s) in addition to food particles and spills that collect in the nooks and crannies of shelves and trays. These areas can be easily cleaned with some hot soapy water, or for more serious cleaning, add about a quarter cup of vinegar and about one or two tablespoons of baking soda to each quart of water. The combination will fizz, but it should zap the smell by removing the dirt and mold, without damaging the rubber seals or the surfaces inside. To keep it smelling fresh, try some Fridge Aid deodorizer.
Burnt-smelling oven: If the oven always smells like burning pizza cheese or toast, there is probably burned food stuck in the bottom of the oven. The self-clean feature can get rid of that problem—all that leftover food will turn to ash, which can then be easily wiped clean. Check your range owner's manual for how to use the self- clean feature.
Stinky Washing machine: Some have noticed a moldy smell in their washing machine , especially if it's a front loader. The best way to avoid this (on front loaders) is by gently folding back the rubber seal around the door and drying the area inside the crevices with a cloth or paper towel after every wash load, and keeping the door open when not in use, to allow air to circulate inside. If mold has already formed, order a package of Affresh and run it through a full cycle (without any clothing) to remove the moldy residue. Affresh can also be used in top loaders to remove dirt, mold and/or hard water build up.
Sour-smelling dishwasher: First, take out all the racks and carefully remove food, gunk, even pieces of glass from the bottom of the machine (with a towel or wad of paper towels to protect your hands). Pour a gallon of household vinegar in the bottom; let it sit for an hour, then run the machine through a full wash cycle. A product called Glisten also can be used to remove hard water buildup, sour smells and mold in dishwashers. Follow the product label instructions.
Stinky football team? Sorry, can't help you there…just have to wait 'til the draft and get some new players.
For more information about other appliance maintenance and cleaning questions, go to RepairClinic.com.
About RepairClinic.com
Founded in Canton, Mich., in 1999, RepairClinic.com® is the most comprehensive online resource for do-it-yourself home appliance repair help, parts and information. The site features more than 80 appliance brands—including Kenmore, Whirlpool, Maytag, GE, Frigidaire, and LG—across 16 appliance types (e.g., washers, dryers, refrigerators, stoves, ovens, and dishwashers). Do-it-yourselfers use the intuitive PartDetective® to find the part they need or the leading-edge service, RepairGuru®, for customized, free repair help online. Appliance parts are stocked in a 72,000 sq. ft. facility and shipped the same business day. Visit RepairClinic.com for more information
Media Contact: Luanne Berk, 734-748-7512
# # #