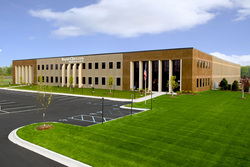 If your appliance does need repairs, and the repairs will cost 50 percent or more of the replacement price of the appliance, it may be time to replace the appliance.
Canton, MI (Vocus) April 16, 2010
As many states prepare to kick off their "Cash for Appliances" rebate programs, online appliance parts retailer, RepairClinic.com, is responding to customer questions and concerns by offering more information about the programs, along with some common sense advice below. Many are unsure if they should participate in the program or hang on to the appliances they already have. After all, the purchase of a new appliance is a huge investment, and not a decision to be made lightly.
Cash for Appliances Overview
In the new "Cash for Appliances" program, each state has been allocated a specific amount of money, based mostly on population, to be distributed to consumers who purchase new energy efficient appliances, known as "Energy Star" qualified appliances. The programs vary from state to state, including:

Start and end dates for programs
Qualifying appliances
Rebate filing procedures
Appliance Energy-savings requirements
Available state funding
Rebate amount per appliance purchase
Appliance recycling requirements
The U.S. Department of Energy website offers maps and charts detailing each state's program, including how much you can save on each appliance type, participating vendors, how to recycle your old appliance, and more. Unfortunately, according to Consumer Reports, some states have already depleted all their funding and are no longer offering the rebates, especially the states where the rebates were "reserved" in advance, such as Ohio.
If you're interested in this program, Repairclinic is offering some free advice to help you sort it all out:
1. Do the math. Does your appliance still work, but needs upgrades or replacement parts to make it work a little better? If so, you can probably install the parts yourself; it may be something quite simple and inexpensive. However, in some cases, the repair may be much more expensive and complicated—how do you know when you're spending too much to fix the appliance?
2. Do Get Professional Advice: Here is some professional advice from a former appliance repairman, Chris Hall, President of RepairClinic.com. "If your appliance does need repairs, and the repairs will cost 50 percent or more of the replacement price of the appliance, it may be time to replace the appliance. If the repair cost is significantly less than 50 percent of the replacement cost, you probably want to fix it and hang on to it for as long as you can."
3. Do order parts. How old is the appliance? If it is only a few years old, chances are, it has many good years left, but just needs some tender loving care and/or replacement parts. Maybe it works perfectly, but you just don't like the way it looks. That is a personal issue you need to resolve on your own.
4. Do repairs yourself. If you're concerned about the high cost of appliance repairmen, go to the RepairClinic.com website and look for free repair help to help you install the parts yourself. This can save you hundreds of dollars.
5. Do save money. Isn't that the bottom line? If your appliance already needs replacing, maybe you're thinking the cash for appliance clunkers rebate makes sense right now. But in the current economy, if you are in an uncertain job situation, or worse, unemployed, this may not make sense for you. A small 10 percent (or less) discount on a fairly expensive appliance makes very little difference if you're trying to save money or prepare for the future.
If your current appliances are working just fine, or just need some simple repairs, it may make more sense to hang on to the appliance, along with your money.
Media inquiries: Luanne Berk, PR Representative, 734-748-7512
###