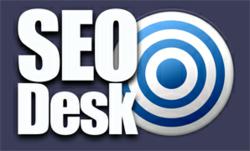 (PRWEB UK) 18 May 2013
Brush Heads Direct are delighted to announce that they are now able to offer free delivery to UK customers. This move ensures that there is even greater value to be had in buying from the firm, who have developed a reputation as being one the premier online retailers for dental products and tooth brush heads.
Having a great smile is one of the keys to making the most out of life but many people find it expensive to maintain their dental routine. With so many different toothpastes on offer, all offering different benefits and a wide range of toothbrushes and accessories available, it can be difficult for consumers to know what is right for them.
Brush Heads Direct has always been keen to provide as much assistance as possible in this area and also aim to offer as much value as they possibly can. This means delivering top products such as the Triora compatible Oral B replacement brush heads at an affordable price. The introduction of this new delivery offer means that there is even more value to be gained by shopping with Brush Heads Direct.
Too many online retailers promise low price but then push up the overall cost with postage costs or others elements but this is a thing of the past when shopping with Brush Heads Direct. The price listed for products such as the compatible Oral B toothbrush head products made by Triora which are manufactured to the same high standards as the Braun Oral B replacement heads, will be the price that the customer pays.
It is important that people take good care of their teeth but there is no need for consumers to pay over the top prices to keep their teeth clean. This is where the new delivery offer by Brush Heads Direct will help UK consumers to have a stunning smile.
About Brush Heads Direct:
Brush Heads Direct was started in 2005 and to this day it remains a family owned company. The firm focuses on providing high quality dental products, with a particular focus on brush heads and toothbrush related products. The main product in the Brush Heads Direct range is the Triora power toothbrush range, which is compatible with the Braun Oral B range, a product that is a major part of daily life in over 50 countries around the world.