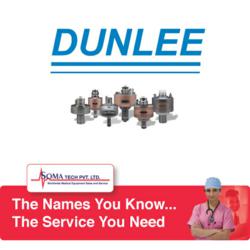 This partnership is only the latest the company has forged with an impressive list of leading companies in the biomedical industry including, GE, Dräger, IMT, Physio Control Medtronic, Zoll, Mac M
Bloomfield, CT (PRWEB) December 20, 2011
Soma Tech PVT, Soma Technology's India division specializes in refurbished diagnostic imaging equipment. Soma Technology, Inc. employs a team of prized headquarter-based biomedical engineers, who are trained in OEM specifications.
This partnership with DUNLEE to distribute replacement CT tubes propels the company to the forefront in India to provide comprehensive sales and services of CT scanners, and Cathlab systems. From this point forward, Soma Tech PVT. is the single source solution for refurbished diagnostic imaging equipment and service.
Now, Soma Technology, Inc. provides imaging specialists with everything needed, from planning the logistics of the facility to purchasing and installing the equipment, and a lifetime of service.
Diagnostic imaging providers and healthcare facilities interested in learning more about Soma Technology, Inc., can visit http://www.somatechindia.com/index.html In India, call 91-2667-264737 and in the U.S. call 1-800-GET-SOMA
About Soma Technology, Inc.
For 20 years, Soma Technology, Inc. has specialized in outfitting healthcare facilities with quality new and refurbished medical equipment. We have become a market leader because of our commitment to industry advancements, while maintaining the highest level of customer satisfaction. Soma Technology's partnership with DUNLEE to distribute replacement CT Tubes is only the latest the company has forged with an impressive list of leading companies in the biomedical industry including, GE, Dräger, IMT, Physio Control Medtronic, Zoll, Mac Medical, and Bovie.
###