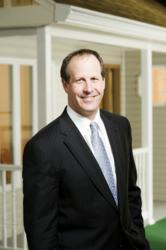 Our focus continues to be delivering total customer satisfaction
Lanham, MD (PRWEB) May 31, 2013
Thompson Creek Window Company, the mid-Atlantic's leading window replacement products company, today announced it's been named a 2013 Market Leader for the Washington DC region by Professional Remodeler magazine and Housingzone.com. The 2013 Market Leader list consists of 10 remodeling companies in the Washington DC region which demonstrate a lasting brand image, large regional market share, strong customer loyalty, distinguishing company characteristics and outstanding brand awareness.
Thompson Creek Window Company has established themselves as a market leader by bringing exceptional value and great customer service to their customers. Thompson Creek uses Guild Quality, a third party customer satisfaction survey company, to measure customer satisfaction and look for opportunities to improve their customer service.
Thompson Creek Window Company's president, Rick Wuest, said, "We are thrilled to be honored with a top ten appearance for the 2013 Market Leaders list for Washington DC region. Thompson Creek Window Company is completely accountable to our customers from their initial inquiry, through the manufacturing process, installation, and warranty of our products and services. Our growth is a result of customers sharing their positive experience with others. We are extremely grateful that our customers regularly recommend us to their friends and neighbors. Our focus continues to be delivering total customer satisfaction.
2013 Market Leader list is determined through a combination of research by Professional Remodeler staff, publicly-available data, and information provided by each company. Only companies that operate in one region are eligible for the Market Leaders list.
About Thompson Creek Window Company
The Thompson Creek Window Company is a privately owned and family-operated manufacturer and installer of energy-efficient home improvement replacement products. Founded in 1980, Thompson Creek Window Company began as a manufacturer of energy-efficient, maintenance-free vinyl windows. Since that time, Thompson Creek Window Company has evolved into one of the leading specialty home improvement contracting companies in the nation. The company's product mix includes replacement windows and doors, vinyl siding and a clog-free gutter system. Thompson Creek Window Company is headquartered in Lanham, MD with an 80,000 square-foot manufacturing facility in Landover, MD