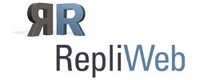 Without automation, organizations typically incur significant costs to distribute data, including lost productivity of IT staff, network disruption, and troubleshooting to correct distribution errors
COCONUT CREEK, Fla. (PRWEB) July 22, 2008
Nucleus Research interviewed senior IT managers from a broad range of large enterprise RepliWeb customers. Interviews focused on the tangible ROI, and the short and long term operational benefits of using RepliWeb Deployment for web content and application deployments.
The take away from the study was that CIO's should be concerned about how their organizations deploy and update content, especially if they are relying on manual deployment processes or scripted solutions to execute updates. Larger enterprises or organizations that publish large volumes of Web Content or complex code should look to web content deployment automation solutions, like RepliWeb Deployment. "Without automation, organizations typically incur significant costs to distribute data, including lost productivity of IT staff, network disruption, and troubleshooting to correct distribution errors," commented David O'Connell, Nucleus Research's lead analyst on the project.
Companies surveyed recognized a variety of operational benefits associated with implementing RepliWeb Deployment which included marked improvements in productivity, consistency, scalability, collaboration, and overall business agility. The product notably improved the responsiveness of Web sites, the productivity of their IT departments, and the degree of collaboration between IT and business counterparts.
"In a world where time is money, RepliWeb Deployment is helping organizations save on both," commented Yossi Moriel, CEO RepliWeb. "This study validates the cost benefits and business value achieved by customers who rely on RepliWeb Deployment to maintain the production readiness of their web sites, portals and business applications."
View the entire ROI Evaluation Report here.
About RepliWeb Inc.:
RepliWeb develops application infrastructure software for Web and Application Deployment, Managed File Transfer and SharePoint synchronization. Hundreds of information-driven organizations, including over 30 of the Fortune 100, rely on RepliWeb to ensure information availability. For more information visit http://www.repliweb.com
RepliWeb is a trademark of RepliWeb, Inc. in the United States and other countries. All other company and product names mentioned are trademarks or registered trademarks of their respective owners.