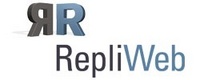 Delivering digital media according to our client's business policies is the heart of our business. Implementing a reliable, efficient service update and automation platform was a critical decision
COCONUT CREEK, Fla. (PRWEB) June 25, 2008
Entriq enables content providers to leverage the power of new media distribution, securely and efficiently over broadband to PC, mobile and television connected devices. Entriq hosts its solution across multiple datacenters providing rapid access to their platform and any hosted customer content and service parameters.
Prior to RepliWeb, Entriq managed code/content updates via semi-automated processes that required significant "hands-on" attention, extensive pre-planning and the complete focus of IT. As Entriq expanded its hosting infrastructure and engaged in more frequent code pushes and daily customer content updates, Entriq looked to RepliWeb to assist with automating both server version and granular server-specific content updates. Entriq utilizes RepliWeb for automating log file collections for rapid analysis by web operations teams. Entriq estimates RepliWeb Deployment saves an average of four man-hours each time an update needs to occur via version control automation.
"Delivering digital media according to our client's business policies is the heart of our business. Implementing a reliable, efficient service update and automation platform was a critical decision," said Paul Sears, Director of Network Operations at Entriq. "RepliWeb Deployment delivered immediate results. We consider it a vital addition to our service production workflow ensuring the timely availability of new features in a more cost-effective and efficient way."
"Customer centric organizations like Entriq who rely on very high content and application availability to drive business success are turning to RepliWeb Deployment to guarantee production content and applications are "live" when and where they should be," said RepliWeb CEO Yossi Moriel. "We offer the feature-rich, cost-effective solution for this critical process, and are delivering immediate production improvements and returns on investment."
About Entriq Inc.
Founded in 2000, Entriq helps companies quickly and easily get their digital media content to consumers and users. Entriq's Media Solution, proven in production by some of the world's leading brands, solves all the major problems content providers and broadcasters encounter when attempting to package, control, deliver, and monetize content across all devices and platforms. Every day, customers like BSkyB, Sky News Australia, ESPN, UEFA, Martha Stewart Omnimedia, CBS, Oprah Winfrey's Harpo Productions, Viacom, and Foxtel (Australia), rely on Entriq to thrive in the competitive and fast-paced digital media economy. Entriq is a division of MIH, which is a wholly owned subsidiary of Naspers Limited. Naspers is listed as NPSN on the LSE, and NPN on the JSE. To learn more visit http://www.entriq.com.
About RepliWeb Inc.
RepliWeb develops application infrastructure software for Web and Application Deployment, Managed File Transfer and SharePoint synchronization. Hundreds of information-driven organizations, including over 30 of the Fortune 100, rely on RepliWeb to ensure information availability. For more information visit http://www.repliweb.com.