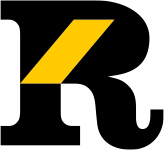 Miami, Florida (PRWEB) June 04, 2012
República, a multidisciplinary advertising, branding, promotions, digital and communications agency, announced today that it has won four prestigious Telly Awards for outstanding quality in television and film productions.
Founded in 1979, the Telly Awards is the premier award honoring the finest film and video productions in the world. Winners are recognized for their high caliber work and represent some of the most respected advertising agencies, production companies, television stations, cable operators and corporate video departments in the world. Approximately 11,000 entries from around the country and the five continents were submitted.
República won two Silver Telly Awards – the highest honor – for its "Eyes Closed" television commercial for [Baptist Health, and the "Astronaut" television commercial for Sedano's Supermarkets. República also received two Bronze Telly Awards for its "Offense" television commercial for the Miami Dolphins, and the "Yes Man" television commercial for BankUnited.
"We have set a high standard of delivering world-class creative campaigns that drive results for our clients every day. It's truly an honor to be recognized globally by our industry as a winner of four Telly Awards," said Jorge A. Plasencia, chairman and CEO of República. "We're thankful to our clients for the trust they place in República as they continually inspire and motivate our team to create excellent work."
A panel of more than 500 accomplished advertising industry professionals, each a past winner of a Silver Telly and a member of The Silver Telly Council, judged the competition, upholding the historical standard of excellence that Telly represents. Less than 10 percent of entries are chosen as winners of the Silver Telly, the highest honor.
"The Telly Awards has a mission to honor the very best in film and video," said Linda Day, Executive Director of the Telly Awards. "República's accomplishment illustrates their creativity, skill, and dedication to their craft and serves as a testament to great film and video production."
República, named as one of the fastest-growing companies in America by the INC 5000, has been ranked by Advertising Age magazine as one of the "Top U.S. Agencies from All Disciplines." The agency has received numerous awards for its creative and strategic acumen.
About República
Founded in 2006 by Jorge A. Plasencia and Luis Casamayor, República is one of the nation's fastest growing, fully integrated cross-cultural marketing companies providing advertising, branding, promotions, interactive and communications services. Its diverse stable of clients includes some of the world's most important brands. The company is based in Miami with satellite offices in several markets. For more information, visit http://www.republica.net, Facebook.com/RepublicaWorld or follow on Twitter @RepublicaWorld.