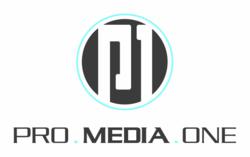 Around April 25 Google released a new update to the algorithm entitled Penguin.
Orlando, FL (PRWEB) June 20, 2012
Around April 25 Google released a new update to the algorithm entitled Penguin. It was no doubt a painful day for thousands of webmasters. Those hit by the update were probably left asking themselves "why me?" Pro Media One is reporting on some possible solutions that may get alleviate lower rankings and get website back above water.
After any Google algorithm update, sites typically fit into one of three categories: positive effect, negative effect or no impact.
Those who played by the rules and followed Google's strict quality guidelines probably saw increased rankings. They were rewarded for playing nice or just got away with it.
Webmasters who received a negative impact from the update were most likely trying to stretch their imagination on ways to create high PageRank links and got caught by the new update. Poor quality links, links from known bad neighborhoods or automated link postings are just a few of the techniques that were penalized. For some website owners, it wasn't even their fault, but now they've been shoved back ten pages in the rankings.
According to SearchEngineWatch.com, the majority of those affected by the Google Penguin update had link building campaigns that where the strategy focused on one or more of the following techniques:

Acquiring links from networks or known private blog networks that have low quality articles.
Over optimizing for "money keywords" with unnatural anchor text distribution.
Big discrepancies in "link profile" comparison among major competitors in the same niche.
Recovery from Penguin is possible but it may be more trouble than it's worth. Once a website has been identified as a Penguin casualty, a decision must be made. Two main options exist:

Remove all unnatural or "shady" links that are against Google quality standards and begin a legitimate link building strategy.
Start with a fresh domain and quality link building strategy.
Removing thousands of links can be a daunting task which is why most who know what they've done have opted to just start over with a fresh domain. Even if all unnatural links have been removed, which is often near impossible, webmasters are still at the mercy of Google to release them from these rankings penalties.
Pro Media One is a stands in class of its own as one of the few reputable seo companies that can consistently deliver results to small and medium sized businesses looking to build a strong online marketing campaign. For more information, visit http://www.TopSeoSolutions.net.