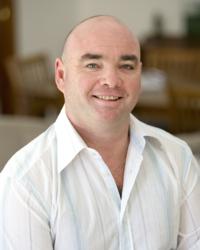 In the case of Ben Polis, it seems that he was poorly advised about his use of social media, or he chose to ignore the advice he was given
Melbourne, Australia (PRWEB) April 09, 2012
The days leading up to Easter 2012 are ones that Australian company, Energy Watch, and its former CEO, Ben Polis, will look back on as perhaps their darkest. After the often controversial Mr. Polis placed offensive remarks on his Facebook page, he defended his actions to the Australian media by saying that he thought he was joking with "friends." Digital marketing specialist, Ray Poole from Swoop Digital, believes this to be a timely reminder about how we use social media. Even more importantly, he says, it exemplifies the need for online reputation management to be part of every businesses marketing strategy.
"Once we place a comment, photo or article to the internet - on social media sites like Facebook and Twitter, in forums or chat rooms, it is near impossible to take it back," said Mr Poole. "Once it has been posted, it can be reposted by, and shared, with others. It can be downloaded, screenshots captured - and all stored for future reference by competitors and the media."
As the Ben Polis story broke, Melbourne's SYN Radio interviewed Mr Poole on the subject of online reputation management. Mr Poole explained that the best type of reputation management is professionally managed and quick to respond should negative stories arise.
"In cases such as this, we would have a reputation management system in place for our clients. We have the tools and strategies to tackle online negativity and to see that our clients' responses take precedence over any media hype that propels such stories."
"Initially, though, we would already have ensured that each company representative understands how social media works and the potential implications for posting ill-conceived or poorly worded comments," said Mr Poole. "Our corporate clients now often request their staff to not identify their employer on social media sites, to help ensure that the company is not associated with any 'private' comments employees make."
He continued, "In the case of Ben Polis, it seems that he was poorly advised about his use of social media, or he chose to ignore the advice he was given."
It is over a week now since the story was broken by Melbourne's Herald-Sun newspaper, and its fallout has reached Australia's Prime Minister (a victim of Polis' unsavory comments), The Melbourne Football Club (which as terminated its sponsorship agreement with EnergyWatch), Energy Watch management and staff, investors and, not in the least, Ben Polis himself.
Polis has stepped down from his position as CEO, and is reported to be preparing to leave the country until the furor settles.
Subsequent to his radio interview as a specialist in online reputation management, Melbourne based, Mr Poole posted some useful tips on managing our online reputation when using Facebook. Details are at SwoopDigital.com
About Swoop Digital
Swoop Digital is a Melbourne based strategic internet marketing, web development and search engine optimisation company that helps business to business and business to consumer companies get more customers, more sales and increase their profits via online digital technologies.
The company provides custom solutions and approach each project by understanding your business, identifying your objectives, understanding your target marketing and delivering solutions that grow your business. The Swoop Digital team is passionate about their clients projects because they want to help them grow as much as they want to grow.
Swoop Digital partners with SMEs to increase exposure and provide growth through online marketing strategies that produce a positive ROI. Its online marketing solutions encompass SEO, Social Media, Reputation Management, Website Design, Marketing Strategies and Search Engine Marketing.
Visit SwoopDigital.com.au for details.