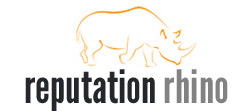 This is another step towards our goal to become recognized as the best reputation management firm in the world
(PRWEB) April 30, 2012
Reputation Rhino, a leading online reputation management company in New York City recently completed its acquisition of ReputationManagements.com, a top reputation management firm since its founding in 2009.
Online reputation management involves a combination of marketing, public relations, legal and search engine optimization (SEO) skills to promote, protect and defend a client's online image. Reputation management is more important than ever. More than half of all US residents and more than 75% of all US adults are online, shopping, searching, and sharing. Google sees over 88 billion searches ever month.
ReputationManagements.com specializes in reputation management, search engine optimization, pay per click campaign management, online marketing and advertising. Reputation Rhino recently completed the redesign and update of the website and relaunched the site last week.
"This important acquisition will allow us to offer additional strategic online solutions to our clients and we love the style and design of our new website," says Reputation Rhino founder and CEO Todd William, "this is another step towards our goal to become recognized as the best reputation management firm in the world."
About Reputation Rhino LLC
Reputation Rhino is a leader in online reputation management solutions for individual and business clients. Reputation Rhino works with business owners, doctors, lawyers, accountants and others to promote, protect and defend their online reputation. For more information, visit http://reputationrhino.com or http://www.reputationmanagements.com call 1-888-975-3331.