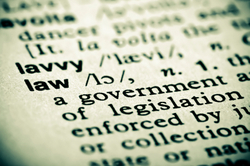 This process is too slow in a world where bad news travels fast and spreads globally on the World Wide Web.
(PRWeb UK) September 20, 2010
Instead of launching expensive libel cases, those who have been maligned on the internet and in the blogosphere are increasingly turning to online web experts to rescue and then safeguard their good name.
Online reputation management companies offer instant damage limitation and can bury bad news quickly, whereas bringing a case to court can take up to a year. Not only do they act immediately, but these reputation specialists are also more cost effective and much cheaper than forking out a hefty bill for legal fees.
Leading Reputation Management expert Nathan Barker, of Liverpool-based Reputation 24/7, explains: "The internet is brilliant for businesses and for boosting celebrity profiles but it has also opened up a hornet's nest. One negative blog, scurrilous forum post or unfair review can damage a company or an individual.
"Sadly, this is becoming more common as unscrupulous businesses try to wreck a competitor's reputation. Legal action has always been the traditional method of redress but libel actions for online falsehoods can cost an absolute fortune and take up to a year to resolve, if they can be resolved at all.
"This process is too slow in a world where bad news travels fast and spreads globally on the World Wide Web."
Proving liability for internet libel is notoriously difficult. There are issues over jurisdiction and the responsibilities of website owners, who tend to protect themselves with disclaimers.
"If you lose a court case, the result could be more bad publicity," adds Nathan. "You also run the risk of having to pay the other person's costs."
Repairing your reputation on the internet, on the other hand, carries no such risks. Nathan, whose clients span several countries and include high-profile individuals and international PLCs, explains how it works…
"Our experts use internet monitoring technology and other techniques to help firms improve their online profiles by hiding damaging stories and promoting positive headlines. We use our in-depth understanding of search engines and how they work to make sure only the results that clients want to view are shown when people search for their name, business name or brand on Google or other search engines."
For example, if page one of Google contains versions of negative newspaper articles, they could cause maximum brand damage, so speed is then essential to regain the brand. Nathan and his team can create hundreds of new sites full of positive information and then saturate Google, Yahoo and other search engines to the point that negative content no longer poses any risk. This forces anything undesirable back to pages two, three and into the internet abyss. In short, online reputation management can effectively bury bad publicity by manipulating Google.
"At its core, online reputation management is burying something negative so deep that you won't find it. It is taking Google page one, then two, then three and using techniques to ensure the search engine only displays what we want it to."
A growing number of businesses are falling victim to spiteful online attacks. These include the setting up of websites solely to destroy reputations.
"All it takes is for one disgruntled ex-employee to post malicious comments on a blog or an internet forum about a perfectly good business. Bad news travels very quickly on the web. That business is suddenly at risk because the internet has no fact-checking capability and all because of someone who has an axe to grind," says Nathan.
"Or if one order in a thousand doesn't go smoothly and somebody posts negative comments on the web, then a company's future is jeopardised and jobs are at risk.
"It's unfairly damaging but mud sticks, so the sooner you can wipe it clean the better. That is why it's vital to use a reputation management strategy."
But Nathan believes there may well still be a role for good defamation lawyers and sees a future where legal eagles and reputation specialists can work in tandem.
He adds: "A good lawyer will tell you if you have a cast iron case and then it would be sensible to take a two-pronged approach. Hire a reputation management company like ours to come in and clean up as quickly as possible while at the same time pursuing the offenders through the courts."
For more about Reputation 24/7 and Reputation Management visit the company's website at http://www.reputation247.com or call 0151 244 5419.
###