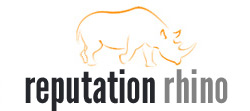 People are driven to taking desperate measures to influence their online reputation.
New York, NY (PRWEB) April 03, 2012
Reputation Rhino, a leading online reputation management company based in New York City, today revealed new strategies to help companies improve their online reputation and better manage their online image.
Customer reviews are playing an increasingly important role in consumer buying decisions. A 2010 Forrester survey revealed that 71% of online shoppers read reviews, making online reviews the most widely read consumer-generated content.
Although most reviews are legitimate, there have been a number of high profile instances of companies obtaining positive reviews by promising discounts or rebates or even hiring offshore firms to post positive reviews on influential sites like Amazon and Tripadvisor.
On the other side of the spectrum, competitors and disgruntled former employees are influencing reviews by posting false or defamatory content on review sites like Yelp and Google Places. "It's becoming increasingly difficult to separate fact from fiction online," says Todd William, reputation management expert and founder of Reputation Rhino, "search engine algorithms give high authority to user-generated content found on rating and review sites and the consequences of negative reviews are devastating for business. People are driven to taking desperate measures to influence their online reputation."
The 2011 Cone Online Influence Trend Tracker survey revealed that 80% of consumers have changed their minds about a recommended purchase based solely on negative information they found online.
William believes many companies treat online reputation management issues as a technology problem, rather than a public relations problem. "Companies understand their first impression is online, but it takes more than search engine optimization to change a brand's image or a company's reputation."
Sometimes a small change can make a big difference. Angry customers often seek out complaint or review sites when they feel noone is listening or they are being ignored. "One of the first things we advise our clients is to make it much easier for their customers to give feedback," recommends William, "it could be as simple as a review card on a table at a restaurant or a feedback button on a website."
Consumers scouring review sites will typically focus on the most recent reviews and most review sites display the most recent reviews first, so even businesses who have had some trouble in the past are able to repair their online reputation. "We've helped our clients implement email marketing strategies with high conversion rates to make it easier for customers to leave reviews on Google Places, Yelp and other popular review sites," says William, "most online reviews are actually very positive, the biggest challenge is getting your best customers to make the effort in the first place."
Reputation Rhino shares several other recommendations about how to get a positive review online on its popular online reputation management blog: AdvancedReputationManagement.com.
About Reputation Rhino
Reputation Rhino is a leader in online reputation management solutions for individual and business clients. Doctors, lawyers, business owners, accountants, consultants, freelancers and contractors choose Reputation Rhino to promote, protect and defend their online reputation. For more information, visit http://reputationrhino.com or call 1-888-975-3331.