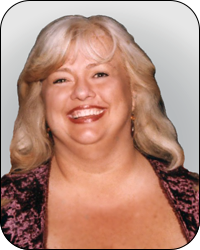 "Should you discover a problem brewing, first fix it in the business, then fix it online."
Las Vegas, NV (PRWEB) May 22, 2013
The reputation management nightmare starts with a shock. Someone completely unrelated to the business makes mention of "that surprising Yelp comment" or "what was said on YellowPages.com."
The business owner has been humming along blissfully ignorant of things that are happening outside of his field of view. And, all of a sudden it hits. A whole new world to worry about. Threats from people he doesn't know, never met, can't see.
This is distinctly different from the business owner who is truly uncaring. He has a product that sells itself or a diminishing client base that does not matter to him. A negative review does not matter to him because "it's only one person's opinion and nobody would believe it anyway." These types cannot be helped – or saved from their own ignorance. He is immune to shock because he doesn't really care.
Babette Griffis, Director of Operations for Reputation Management pioneer, Mpact Magic says, "Protecting yourself from the unexpected can be a simple process of paying attention. It doesn't even have to cost anything to do the basics, making it increasingly easy to avoid nasty surprises."
For example, Google Alerts is a free service that allows you to register a keyword phrase and anytime that phrase comes up anywhere, you get an email alerting you to the fact and providing a link to go see that specific article. Registering the business name and owner's name should be a minimum for every business.
Unfortunately, since a consumer writing a review may never mention the name of the business in the actual text, Google Alerts and similar tracking tools do not always work. That is one reason Mpact Magic introduced Review Mpact Report Card as the latest tool in its broad arsenal. Review Mpact Report Card sees the written text within the context of a review site bearing the name of the business.
That is why Mpact Magic's Griffis claims it makes reputation management "shockproof." "Business owners will never be surprised by hearing their online reviews second-hand."
Mpact Magic provides business owners with a monthly report on the websites that post consumer reviews. While the reports come out monthly, a business owner can check the status of his or her business at any time online or on a mobile device.
For business owners who wish to increase the probability of the comments being positive rather than negative, there are any number of Mpact Magic tools that guide happy customers to say so and unhappy customers to tell management before they tell the world.