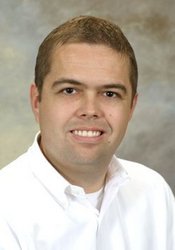 As more individuals and companies become aware of the importance of managing their brand on the Internet, the workshop is the ideal way to explore proven tactics in greater detail
Raleigh, NC (PRWEB) July 16, 2008
Andy Beal, a leading authority in online reputation management, will host the first ever Online Reputation Management Workshop on August 7th, 2008. The one-day of intensive training will take place in the heart of North Carolina's Research Triangle Park and attendees will learn the same strategies and tactics used by Beal for his clients.
"As more individuals and companies become aware of the importance of managing their brand on the Internet, the workshop is the ideal way to explore proven tactics in greater detail," said Andy Beal.
Attendees will learn directly from Andy Beal, who has worked with brands such as Motorola, GlaxoSmithKline, and SAS. The workshop is limited to just 20 attendees, each receiving training in the following areas of expertise:

The Art of Generating Buzz
Achieving Five Stars at Customer Review Sites
Blogging for Brand Control
Social Networking Meets Reputation Management
Own the First Ten Links in Google
Building a Reputation Monitoring Safety Net
A Blueprint for Fighting a Reputation Attack
The Online Reputation Management Workshop is ideally suited to anyone interested in managing an individual or corporate reputation, and professionals wishing to provide such services to their clients.
Meals and beverages will be served and attendees will enjoy hands-on training in the relaxed environment of the Sigma Xi Center.
Advance registration is required with an early registration discount of $200 available until July 31st. For more information and registration please visit http://www.marketingpilgrim.com/live.
About Andy Beal
Andy Beal is an internet marketing consultant specializing in online reputation management, search engine marketing, and business blogging. He is the co-author of the critically acclaimed online reputation management book Radically Transparent, editor of the award-winning Marketing Pilgrim, and founder of http://www.Trackur.com, an online reputation monitoring tool.
# # #