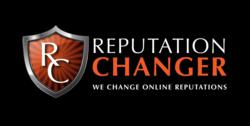 New York, New York (PRWEB) February 02, 2012
When it comes to seeking information, the World Wide Web has rendered more traditional resources, like the old-fashioned Yellow Pages, all but obsolete. When a consumer is searching for a particular product or service, their first instinct is to conduct a search via Google or Bing, and the information they find on those search engines is what will ultimately persuade them to do business with a particular company, or with that company's competitors. For businesses seeking to increase conversions and optimize their online assets, online reputation management company Reputation Changer offers an array of services. And now, Reputation Changer has announced a new series of brand enhancement tactics, devoted to helping businesses generate more leads and attain greater customer retention.
According to ReputationChanger.com's Chief Executive Officer, Justin Singletary, these new brand enhancement services are all about a company's bottom line. "There is an old saying that there's no such thing as bad publicity, but the truth of the matter is that the Internet gives people immediate access to a wide range of options," says Singletary. "If potential clients read something negative about a company, they are going to jump ship and go with a competitor. Reputation Changer's new brand enhancement services are about making our clients' brands shine, and ultimately boosting their conversion rates."
Singletary says these brand enhancement services are based on the same reputation management principles Reputation Changer uses in its other campaigns. The strategy involves flooding the Web with positive information, and using the most advanced SEO techniques to ensure that this positive information is all a prospective customer sees when searching on Google or Bing.
ReputationChanger.com's brand enhancement services are all about creating an altogether positive impression of a given brand, Singletary says, which makes media coverage more effective. "These services are especially useful when implemented in tandem with a big media buy," say Singletary. "A potential customer will see a company's ads or its news releases, search for further information, and find only positive information, not complaints or criticisms."
Additionally, ReputationChanger.com's brand enhancement tools can increase customer retention by eliminating any cause for negative reaction. If a customer is dissatisfied with a particular product or service, searching and finding a single online complaint is often all it takes to convince them to ask for a refund or a chargeback. By ensuring that all Google search listings are positive, Reputation Changer minimizes this possibility on behalf of its clients.
Singletary is also quick to point out that ReputationChanger.com's brand enhancement strategies can yield positive change within Google's algorithm to ensure that content the organization releases ranks higher than the content that they hope to suppress. "That way when people search for our client's name online they find positive information which significantly impacts their campaign," he says. "Rather than see suggestions to conduct 'negative' searches, clients will only see suggestions for searches that yield more positive information about the brand in question."
ABOUT:
Reputation Changer is an online reputation management company. Founded in 2009 by reputation management professionals, Reputation Changer has assisted politicians, professional athletes and high profile public personalities, as well as Fortune 500 companies and other organizations, interested in protecting their brand and promoting their image. The company is the owner of several major media outlets and has proprietary backend technology that allows for 24/7 online reputation monitoring and defense; serving the interests and the needs of its diverse and high profile client base.
Reputation Changer has acquired market share belonging to competitor Reputation.com, formerly known as ReputationDefender.com, based on best-in-class product offering and technology platform, excellent customer service and the world class team that includes some of the premier SEO and design experts in the reputation management space.
For more information about Reputation Changer, its services and how it can assist in reputation management and promotional campaigns, visit http://www.ReputationChanger.com.
###