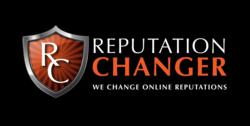 New York, New York (Vocus/PRWEB) March 17, 2011
The global economy is fast-paced and exceedingly competitive. For this reason, maintaining a positive reputation is crucial to the success of an organization. As the Internet has garnered an exponentially larger and influential presence in the lives of individuals all over the world, online reputations have proven to be some of the most useful aspects of a business.
It follows that, in true entrepreneurial fashion, professionals would design an industry to encourage, create, and maintain positive online images. Online reputation management has evolved as a highly specialized field-- one that has become imperative to the marketing campaigns of organizations around the globe. Companies like Reputation Changer have developed innovative web-based strategies to enhance the reputations of clients. Ultimately, Reputation Changer can control what information is accessed by search engines-- resulting in a higher level of success.
As a company, Reputation Changer has transformed the landscape of online reputation management through the pioneering of unique services. These services utilize creative marketing tactics to increase the positivity and overall online rating of a client's reputation. A ground-breaking achievement in the marketing industry, Reputation Changer has made it possible for clients to determine what they wish the public to see when conducting a keyword search for their organization.
Prior to the innovative services rendered by Reputation Changer's marketing professionals, corporations were vulnerable to the whims of consumers. These individuals were apt to post opinions, reviews, and comments concerning organizations on the Internet. Because no one can control who submits content on the World Wide Web, everything from positive to malicious reviews can be posted, as easily as clicking a button.
The accessibility of the Internet, and its capability to reach billions of people around the world, have spawned marketing campaigns aimed at cutting down competitors. This level of online reputation control should, from a business standpoint, never be granted to a competitor. For this reason, Reputation Changer puts the power of creating an online reputation back into the hands of organizations. Reputation Changer works to ensure that a positive reputation is maintained.
A corporate brand is the most important marketing tool for any business. As the message through which the public identifies with an organization, a brand should attract consumers. A great corporate brand can draw an endless amount of clients-- but a horrible reputation will detract from clientele, cause a decrease in sales, and damage the success of the business.
For this reason, protecting the brand should be the first priority of every marketing team. Reputation Changer, through their corporate mantra, believes that this task can be achieved quickly, effectively, and with discretion while creating a shield between companies and consumers with ever-changing minds.
Reputation Changer's inventive contributions to the online reputation management industry have proven highly successful. The company has helped organizations build and protect their brands as well as protect their proprietary information. The secret to this success lies in the development of a creative marketing campaign. Each campaign is tailored to the needs of the client-- resulting in individualized service based upon a proven formula. Marketing experts all over the world have developed similar strategies, but none have proven as successful or reliable as the campaign techniques used by Reputation Changer.
For more information or to request a free quote, please contact the online reputation management professionals at http://www.reputationchanger.com.
###