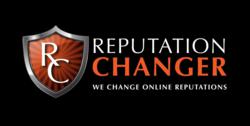 New York, NY (Vocus/PRWEB) March 22, 2011
Though considered a relatively new field, online reputation management has quickly become an important part of forward-thinking business and marketing strategy. Studies show that consumers conduct keyword searches about organizations or individuals before deciding to embark on a business relationship or enter into a contract. The Internet has the power to turn business away from an organization through keyword searches, as negative content can deflect potential consumers from engaging a company. Furthermore, negative information about a company leader or an individual-in-charge cannot only hurt a corporate brand, but also make rapport building virtually impossible. It is with this in mind that a leading company in the online reputation management industry now provides organizations and individuals with services that result in the creation and maintenance of positive online reputations. Reputation Changer is offering services that utilize ground-breaking marketing strategies and a deep understanding of the complex nature of the Internet to allow clients to control what consumers find when they conduct a keyword search.
Protecting an online reputation can be a major undertaking. Many factors can be involved such as the popularity of the keyword as well as the damage that has already been done to the image of an organization or individual online. As a result, Reputation Changer has made developments to their service offering and online reputations can now be spun and managed by teams of marketing professionals who understand complex Internet formulas and algorithms that dictate what is delivered in a Google keyword search.
When Reputation Changer begins a campaign, they follow a strategic formula. The organization, which has been proven to be the most effective and innovative company in the online reputation management industry, combines the use of profiles on major social networking websites and positive content in the form of articles, reviews, websites, press releases as well as other strategic vehicles to push negative search listings off of the first page of popular search engines, such as Google and Bing. Removing negative content from the first page of a search will dramatically decrease the number of individuals that encounter it, as most people limit their search to the first or second pages of results.
Through specialized research, online marketing professionals have recently determined that search engine optimized articles are not sufficient on their own with regard to the controlling of rankings, as these articles are often keyword heavy and content light. As such, there have been efforts by Google and other search engines to remove spam from their listings, and web pages are ranked based upon how long an individual stays on them, not only on how many keywords they contain. For this reason, Reputation Changer as a leader in online reputation management, has revamped strategy promoted on client service delivery. They have shifted tactics and adhere to the phrase "quality is king," resulting in the creation of interesting, informative and entertaining content that is key in getting the best results for the clients this organization serves.
Since its inception, the online reputation management industry has quickly evolved to meet the needs of clients. In adapting to individual concerns and requirements, Reputation Changer has developed a marketing strategy that is capable of creating a positive image for any client.
For more information, or to request a quote or sample copy, please contact the online marketing professionals at Reputation Changer by visiting http://www.reputationchanger.com.
###