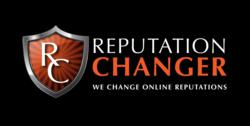 New York, New York (PRWEB) March 05, 2012
The simple reality of doing business in an increasingly digital world is that there just isn't as much time to get to know people anymore. Where once a business partner or potential client would have been greeted with a handshake, these days an e-mail is often all that is offered. Because of this, there is less and less opportunity to truly get to know the people one is doing business with. What this means is that a reputation is everything—which is why more and more businesses and public figures are investing in the services of an online reputation management company, such as ReputationChanger.com. A new Business Insider story highlights the new online economy where reputation may be the most valuable currency of all.
The article quotes Paige Craig, an investor in more than fifty companies, including online reputation evaluation Klout. Klout provides services in measuring an individual or company's online influence, services Craig says are invaluable. Business Insider quotes him as saying that when "people are working across borders, across time, across companies, and across ethnic groups, there isn't enough time to get to know each other." Craig goes on to suggest that when major business decisions hang in the balance, online reputation is everything, and the picture painted by a site like Klout can prove "more important than your bank account."
But if Klout is a company devoted to measuring online reputation, other companies devote themselves to actively managing online reputation. Justin Singletary, the Chief Executive Officer of Reputation Changer, says companies and individuals alike can derive more competitive advantage than ever from a reputation management campaign. "Whether building the online reputation of a brand new company, or repairing damage done by negative reviews and bad publicity, reputation management takes a wealth of resources and a precise strategy," Singletary confirms. A company like Reputation Changer implements tools ranging from blogs to national newswires in order to develop the client's positive online reputation.
A big part of the online reputation management process is what Singletary calls "suppression." This is the strategy most commonly implemented by reputation management companies seeking to minimize the effect of a negative online listing. "If a potential client or business partner searches for your name on Google and finds a one-star review or an accusation that you're less than reputable, that can do tremendous damage to your public image," Singletary notes. "Rather than try to control what other people are saying, it is generally much more effective to suppress those comments beneath positive online assets." By inundating search engines like Google and Bing with these positive assets, reputation management companies seek to dispel negative listings from the first page of search engine results.
The flip side of the coin is what Singletary calls "brand-enhancing" content. Even for companies or individuals without negative search engine listings bringing them down, a reputation management campaign can still offer a wealth of advantages. Companies like ReputationChanger.com pride themselves in being able to produce accurate, compelling content that Google searchers will be likely to find, all with the intent of establishing the individual as a reputable figure or the company as a "preferred brand among consumers."
In the parlance of Paige Craig, then, a reputation management company essentially gives clients the power to print their own currency, shaping and cultivating their reputation as they see fit. "Whether for a public figure, a politician, or a corporation, reputation is everything in today's global, online community," concludes Singletary. "While some still leave their reputation to chance, there are huge advantages that come from being proactive in defending and enhancing your online brand."
ABOUT:
Founded in 2009 by a team of online marketing and sales professionals, Reputation Changer is one of the premier providers of online reputation management. The company works 24/7 to provide comprehensive reputation management strategies to its clients, which have included politicians, public figures, Fortune 500 companies, and more. Reputation Changer owns several media outlets, and is known for its innovation in positive SEO techniques, social media implementation, and more.
For more information about Reputation Changer, its services and how it can assist in reputation management and promotional campaigns, visit http://www.ReputationChanger.com.