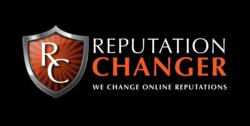 New York, New York (PRWEB) March 07, 2012
The Internet is a powerful, open forum for the free expression of consumer opinion—and new reports suggest that those opinions come with ever-increasing power. One recent news story confirms that Better Business Bureaus from around the country will soon make the unprecedented move of publishing full consumer complaints online. This decision is motivated by the high volume of similar complaints that already flood the Internet, and by the high demand of consumers seeking easy access to this information. Clearly, the Web's power to collect and compile expressions of consumer displeasure is endless, but while this may be good news for disgruntled shoppers, it is anything but good news for small business owners. According to members of the online reputation management industry, including executives from Reputation Changer, the problem is not without a solution.
"Many businesses, especially small businesses, have their entire public image defined by these reviews, especially from websites like Yelp," observes Justin Singletary, the Chief Executive Officer of reputation management leader Reputation Changer. "Yelp and review sites like it rank high on search engines, so when a consumer complains about a company on one of these sites, that sets the tone for what other consumers think about the company."
And reviews sites like Yelp are not the only media through which consumers can lodge online complaints. Social networks are increasingly common vehicles for consumer reviews. The cumulative effect of these reviews can be devastating to any business, but especially a fledgling company without a well-established online presence. "Often, a negative review is the only real online content for a small business, which makes it the first thing a prospective customer sees when conducting a search on Google or Bing," notes Singletary.
Members of the reputation management industry also attest to the fact that one negative review is often the beginning of a vicious cycle. Trends in consumer behavior dictate that a single negative review is likely to prompt a negative reaction from other consumers. This means that, upon seeing a bad review, a consumer who may have been on the fence about the company will be more inclined to publish a negative review of his or her own. The sight of a negative online review can also encourage a customer to request a refund or chargeback. "Consumers like to do what people have already done," summarizes Singletary. "One negative review opens the floodgates for others."
While some small businesses seek to take control of these reviews by publishing their rebuttals, this practice is seldom effective, Singletary says, and in many cases just adds traction to the original negative listing. The response endorsed by the reputation management industry is suppression. Simply put, online reputation management companies seek to minimize the impact and visibility of these negative listings by burying them under positive content.
In essence, then, a review suppression campaign works similarly to any reputation management campaign. "A negative review on Yelp or even on Facebook can be just as damaging to a company as any unwanted publicity or unflattering news article," says Singletary. "But all of these negative listings are combated in roughly the same manner, which is through suppression. Rather than try to spin negative reviews, or to refute them, it is more effective to simply drown them out amidst a flurry of positive online content, ensuring that those positive listings are what Google searchers see."
Singletary concludes by saying that reputation management is necessary for any small business, but especially those facing damaging online reviews. "A one-star review, published on the first page of a Google search page, can be killer," he says. "That reviews establishes the company's identity as a one-star company in the mind of the public. A strategic reputation management campaign can turn that around, however."
ABOUT:
Founded in 2009 by a team of online marketing and sales professionals, Reputation Changer is one of the premier providers of online reputation management. The company works 24/7 to provide comprehensive reputation management strategies to its clients, which have included politicians, public figures, Fortune 500 companies, and more. Reputation Changer owns several media outlets, and is known for its innovation in positive SEO techniques, social media implementation, and more.
For more information about Reputation Changer, its services and how it can assist in reputation management and promotional campaigns, visit http://www.ReputationChanger.com.