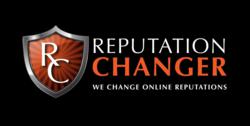 New York, New York (PRWEB) March 30, 2012
Search engine technology has come a long way since the earliest days of the Internet. The latest trend in online search—and one that seems to point toward the future of Internet use—is personalized search. Where once an online search was static across the board, now search engines employ different measures for customizing search results to individuals. A great example of this is "local searches." For example, conducting a search for the term "pet store" while in Boston will yield results for Boston-area pet stores. But geography is not the only factor that search engines are using to offer individualized results. Google has unveiled some of its long-term plans for search engine customization—and companies like Reputation Changer are already planning to adapt.
The latest Google technology comes in the form of "environmental" advertisements. While it is uncertain as to when this technology will be unveiled, Google has already filed for the patents. These environmental ads will respond to stimuli tracked by sensors on a computer or mobile device. For example, if a smartphone detects temperatures dipping below a certain point, it will trigger Google ads for winter clothing. The technology is also said to take into consideration sound, humidity, and more.
While this may seem like a major leap forward in personalized search technology, it is just another day at the office for reputation management companies like Reputation Changer, now very used to changes in Google's functionality. In fact, Reputation Changer's Chief Executive Officer, Justin Singletary, says that search engines are constantly changing. "Many casual online searchers do not know this, but a search engine like Google changes its internal algorithms hundreds of times per year," Singletary notes. He points to a recent "Panda" update, seeking to filter out low-quality websites, as one example of Google's constant shifts, but says these changes are really happening all the time.
But just as search engines are constantly changing, responding to new search strategies and advanced technologies, Singletary says Reputation Changer is ever-shifting, as well. "So much of what Reputation Changer does involves utilizing search engines to the advantage of our clients," he explains. "That means that in order to have the utmost effect, our strategies have to change just as often as the search engines themselves do. So reputation management strategies must continually adapt in order to work properly."
But while this may be how reputation management companies should work, Singletary says it is not how all of them do work. "Not all of the companies in this industry are constantly adapting, like we are," he confirms. "A lot of lesser reputation management agencies basically work from templates, which means their strategies are always the same, even when Google, Yahoo, and Bing announce significant changes."
Singletary admits that the new Google patents seem to signal a major leap ahead in terms of technology, but says Reputation Changer is capable of meeting the challenge. "No matter how often, or how extremely, search engines change things up, our company is devoted to adapting right alongside them," he enthuses. Reputation Changer recently announced significant shifts in its own strategies, all in order to keep up with the latest Panda update. Singletary says the new search patents signal further adaptations down the road.
A willingness to constantly adapt is something that ultimately distinguishes Reputation Changer from its peers, Singletary says. "Success in this business means viewing search engines as an ally," he concludes. "That means showing some flexibility in shifting strategies and changing courses in response to their own internal shifts and technological advancements."
ABOUT:
Founded in 2009 by a team of online marketing and sales professionals, Reputation Changer is one of the premier providers of online reputation management. The company works 24/7 to provide comprehensive reputation management strategies to its clients, which have included politicians, public figures, Fortune 500 companies, and more. Reputation Changer owns several media outlets, and is known for its innovation in positive SEO techniques, social media implementation, and more. The company is also unique for the custom, individualized process it takes for every client and every campaign.