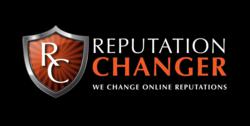 New York, New York (PRWEB) April 03, 2012
There was a time when, if a consumer wished to locate a particular business or service, he or she might search for it within the pages of a phone book. Because of this, it was advantageous for businesses to ensure that they occupied space in these pages, often by way of paid advertisements. But as times have changed, so have the ways in which people search for products and services—and a new set of statistics reveals that use of the Yellow Pages is in perpetual decline. What this means for businesses is that a more progressive brand enhancement service might be in order, such as the services provided by companies like Reputation Changer.
Indeed, new data reveals that the Yellow Pages are hardly as crucial for consumers or for businesses as they used to be. The data shows that Yellow Pages use has dropped steeply over the last ten years—and this includes not only the physical phonebook, but online listings, as well. Use of the printed Yellow Pages has dropped from more than 15 billion instances in 2002 to roughly 11 billion in 2010, some figures speculate, and the trend shows no sign of slowing down.
The trend away from Yellow Pages use has led many business owners to wonder if there is a new, 21st century alternative, but members of the online reputation management industry say that it is not quite so simple. Justin Singletary, the Chief Executive Officer of Reputation Changer, says brands and businesses seeking to position themselves well ultimately need brand enhancement services. "There is no one website where businesses can go to take out ad space, like the Yellow Pages used to offer," Singletary confirms. "It is certainly possible to pay for Google ad space, but a better and more organic approach is to employ search engine optimization."
This is a big part of what companies like Reputation Changer do. Singletary says that his company has worked with Fortune 500 corporations all the way down through home-based start-ups, helping them all to do essentially the same thing—that is, use online search engines to their advantage.
"Reputation Changer offers tremendous perks to businesses of any size and within any industry," Singletary notes. "What we can do is ultimately ensure that when a potential client or consumer searches for your brand, they like what they see. We can transform any given brand into the brand of choice among consumers."
Singletary goes on to note that a big part of this process is simply populating Google, Yahoo, and Bing with brand-enhancing content. The Reputation Changer staff includes search engine experts as well as copywriters, who work together to craft content that ranks well on search engines and also shines a positive light on the brand in question.
In addition to these brand enhancement services, however, Singletary notes that Reputation Changer also assists businesses with reputation repair. "Many companies approach us simply wanting to get their name out there, but some come because their names have been disparaged," he notes. The biggest culprit, according to Singletary, is the online review industry. "Review sites can prove detrimental to any brand, anywhere, if the reviews are negative or else misleading."
Reputation management companies help businesses restore their brand integrity not by refuting or eliminating these reviews, but simply by suppressing them. Negative reviews tend to rank high on Google and the other search engines, but reputation management companies seek to knock them from their prominent positions by inundating the search engines with that positive, brand-enhancing content.
The bottom line, Singletary says, is that brands looking for stronger, more visible public images need only contract a reputation management agency. "Whether the issue is review suppression or brand enhancement, Reputation Changer can provide a company with the great positioning it needs," he concludes.
ABOUT:
Founded in 2009 by a team of online marketing and sales professionals, Reputation Changer is one of the premier providers of online reputation management. The company works 24/7 to provide comprehensive reputation management strategies to its clients, which have included politicians, public figures, Fortune 500 companies, and more. Reputation Changer owns several media outlets, and is known for its innovation in positive SEO techniques, social media implementation, and more. The company is also unique for the custom, individualized process it takes for every client and every campaign. For more information, visit http://www.ReputationChanger.com.