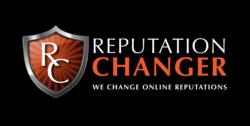 New York, New York (PRWEB) April 18, 2012
Online review sites are more prevalent and more influential than ever before, and while that is good news for consumers, it is a mixed blessing for business owners. A new report highlights the travel review site TripAdvisor as an example of just how much damage these online reviews can do. According to the report, many hotel owners have taken up arms against the site after bad reviews began costing them major business. In some instances, hotel patrons have even threatened hotel managers with negative reviews, essentially wielding TripAdvisor's power to hold the hotels hostage. But while some hotel owners are lashing out against online review sites, many major brands are instead turning to the review suppression services offered by companies like Reputation Changer.
Certainly, the power of online reviews is increasingly difficult to ignore. Recent statistics reveal that online reviews are twelve times more influential and trusted among consumers than manufacturer product descriptions. What this means is that a review site has the power to make or break a brand. For businesses across the board, reputation management is more urgent than ever before.
According to Reputation Changer's Senior Strategy Officer, Mark Reffert, however, many business owners take the wrong approach to battling negative reviews. "It is common knowledge, by now, that these review sites can have a damaging impact on a business, yet it is not widely known what the best strategies for combating these reviews are," says Reffert. "Many business owners seek to rebut or refute the reviews, as is the case with many of the hotel owners rising up against TripAdvisor. But this is exactly the opposite of what business owners ought to do."
Instead of rebutting these reviews, Reffert says business owners should seek to suppress these reviews, through the services of an online reputation management company like Reputation Changer.
"When a business owner seeks to refute a review, they ultimately draw more attention to it," Reffert explains. "In fact, they can even help that review to rank higher on a Google or Bing search results page." By contrast, a company like Reffert's will inundate the search engines with positive information about the business or brand in question, effectively burying the negative review. "Rather than address the bad reviews head-on, we seek to kick them off the first few pages of online search results."
And Reffert stresses that businesses plagued by negative reviews ought to contact a reputation management company immediately. "The longer those negative reviews go unsuppressed, the more damage they can do," he cautions. "That's true not only for hotels, but for businesses of all kinds."
Reffert offers an example to highlight this last point. "We have worked with law firms that have been the subjects of bad reviews. For example, you might conduct a Google search for the name of the firm and find that the first listing is a one-star review, from a review site like Yelp." Reffert continues, "Meanwhile, Google will display an ad for one of the firm's competitors, complete with a five-star review. Which of the two firms do you think potential clients are going to favor? And how much business do you think the first firm is going to lose?"
Ultimately, Reffert says, that is why review suppression is so important. "These statistics about review sites prove that consumers make many of their decisions based on what they read at a site like Yelp, or TripAdvisor," he says. "If those reviews give the impression that the business or brand is inferior, that is what consumers will come to believe. What our review suppression campaigns do is establish that brand as a brand of choice among consumers, which ultimately helps bring in big business."
Reffert also enthuses that online reputation management services are not just geared toward hotels and lawyers. "Businesses of all kinds can benefit from these strategies," he concludes. "We have worked with Fortune 500 companies, home-based startups, and everything in between."
ABOUT:
Founded in 2009 by a team of online marketing and sales professionals, Reputation Changer is one of the premier providers of online reputation management. The company works 24/7 to provide comprehensive reputation management strategies to its clients, which have included politicians, public figures, Fortune 500 companies, and more. Reputation Changer owns several media outlets, and is known for its innovation in positive SEO techniques, social media implementation, and more. The company is also unique for the custom, individualized process it takes for every client and every campaign.