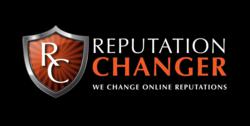 New York, New York (PRWEB) December 13, 2011
The new and ever-changing world of online reputation management is an industry that is as explosive as the negative information that threatens high profile individuals with each news cycle. In order to be effective in this highly competitive arena, a professional reputation management company must be able to get results and understand the urgency associated with a reputation management campaign. To date, the field has largely been dominated by Reputation.com, formerly known as ReputationDefender.com, as well as other smaller competitors. However, movement within the marketplace shows that this field is changing, as high profile clients like politicians, celebrities, business mavens and athletes have made Reputation Changer their preferred choice in online reputation management.
Indeed, it's a slippery slope when working to navigate the online world of reputation management. The world is now controlled by a 24 hour news cycle, and the moment that negative information is placed online, the opportunity for that same information to morph and spin out of control is enormous. The reason for immediate action to curb the negative and damaging consequences of having a bad online reputation is glaringly obvious.
Reputation Changer is the only reputation management company that touts comprehensive services, including the recent acquisition of several major media outlets, that not only removes negative information, but also works to control and suppress future information from ever gaining headway online. Compared to its aforementioned competitors, the main client base is high profile individuals with specialty issues as it relates to managing online media outlets. Alternately, the niche of competitors, including Reputation.com, seems to be the "Everyday Joe;" an individual who has online reputation issues on a local level and someone who is not involved in national or international news. At that point, it is Reputation Changer that has not only been attracting considerable market share, but also converting competitor's high profile clients into its own.
Philippe Han, Chief Operating Officer, attests to the company's recent growth, stating,
"Reputation Changer, as a company, has been very aggressive about transforming the online landscape of reputation management, and has helped a variety of high profile politicians, public figures, as well as athletes and celebrities who have experienced less than stellar results with competitor companies. The fact of the matter is that Reputation Changer has the team, the resources and the understanding of the big picture, and that's why our process is better than other reputation management firms. We know how to combat the 24 hour news cycle across the globe and we are serious about showing results within days of the campaign launch. In this world, you simply cannot sit around and wait. If you do, the damage is usually irrevocable."
Timing is the main point and Reputation Changer promises turnaround in ways that other reputation management firms cannot. Clients of Reputation Changer have spoken of the company's ability to get results on the top pages of Google within days of campaign inception. Of course, many of these individuals have also said that this is a departure from what they experienced with other reputation management firms.
One former client of competitor Reputation.com, who wishes to remain anonymous, stated, "[Reputation.com] often had challenges exhibiting results and when it did happen, it was months later, and the damage to my reputation had already been done. I came on board with Reputation Changer and saw results immediately."
Reputation Changer has carved out a targeted niche through developed proprietary technology and a backend platform that is designed to propel online assets when defending an individual's reputation. The point of this technology is to repair and suppress hurtful information online, and ultimately control features like "Google Suggest" as well as the information that populates a search engine return. The company has worked to onboard top notch designers, writers and other creative forces who understand specific online algorithms.
In addition, Reputation Changer's aforementioned media outlet acquisitions contribute to the company's ability to create an "all-out media division." This development will harness more control over the information that is released online, playing to the direct interests of its clients.
For more information or to request a free quote, please contact the online reputation management professionals at http://www.ReputationChanger.com.
###