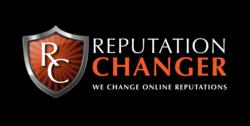 New York, New York (PRWEB) December 14, 2011
Online reputation management is as much about suppressing negative information as it is about controlling it. The premier leader in online reputation management and brand promotion, Reputation Changer, is proud to announce its successful acquisition of several direct media outlets. This move greatly impacts the marketplace and gives Reputation Changer considerable clout as it relates to managing the online reputations of its high profile client base, which includes politicians, celebrities, professional athletes, as well as Fortune 500 executives and the organizations they serve. Ultimately, many industry experts compare this acquisition to the emergence of an online "News Corp," making a relative "puppet master" who has the ability to "pull the strings" behind their unique campaigns.
Justin Singletary, Chief Executive Officer of Reputation Changer, believes that the media outlet acquisition breaks new ground. "There has never been a reputation management company in the history of the industry who has made an acquisition like this. We did this because it directly speaks to the interests of our high profile clients. [Our clients] will not worry about their online reputation, because they are partnered with a company who has the ability to control the news cycle. This move speaks directly to our targeted client base and potential prospects; individuals and companies who are at the mercy of the 24 hour news cycle. No other firm out there can do what Reputation Changer can do, we are in a field by ourselves."
The media outlet acquisition gives Reputation Changer significant leverage to communicate with other large news outlets, online newspapers and magazines, as well as the extensive blogger network. The strategic move also allows Reputation Changer to partner with and syndicate client news and information on other news websites, effectively increasing the audience size who can view created online assets and information.
The acquisition will also combat a variety of issues in monitoring changing information. Because the news cycle is around-the-clock, and because online networks and social media participants have the opportunity to comment on and alter information, creating subsequent news stories, negative or controversial material must be identified as soon as it is published. Reputation Changer's new "all out media division" will actually allow clients to have improved ability in preventing and suppressing information before its release. Furthermore, the company will now have greater power to influence and create news stories that are reported on.
"Our service is comprehensive and with this acquisition, the guesswork traditionally involved in running a reputation management campaign is alleviated," commented Singletary. "I am eager to see how our team can help more high profile clients curb their issues and relieve the stress and worry that comes with being a public figure."
For more information about the media outlet acquisition or to request a free quote for services, please contact the online reputation management professionals at http://www.ReputationChanger.com.
ABOUT:
Reputation Changer is an online reputation management company. Founded in 2009 by reputation management professionals, Reputation Changer has assisted politicians, professional athletes and high profile public personalities, as well as Fortune 500 companies and other organizations interested in protecting their brand and promoting their image.
Recently, Reputation Changer has acquired market share belonging to competitor Reputation.com, formerly known as ReputationDefender.com, based on best-in-class product offering and technology platform, excellent customer service and the world class team that includes some of the premier SEO and design experts in the reputation management space.
For more information about Reputation Changer, its services and how it can assist in reputation management and promotional campaigns, visit http://www.ReputationChanger.com.
###