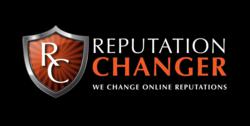 New York, New York (PRWEB) December 19, 2011
The world of online reputation management has seen a variety of companies enter the fold in recent months, vying for the attention of high profile individuals who have online reputation "issues." However, there is more to a high-quality reputation management campaign than simply posting articles or posing as a guest blogger on a high traffic website. Indeed, the best reputation management firms are the ones who not only recognize that asset production is important, but also that it is necessary to partner with search engines like Google in order to generate positive client campaign results.
Industry leader, Reputation Changer, has broken ground recently through the introduction of new proprietary, backend technology that allows a client to know what is happening with their online reputation before it becomes a problem. The moment a negative listing appears online, or a positive asset loses its ranking, clients are sent automatic notifications. This technology is paramount to brand management, especially when considering that search engine leader Google changes its algorithm up to 600 times a year.
Matt Cutts, Chief Strategist at Google, stated, "In 2011, [Google] launched hundreds of search engine quality changes that might not be noticeable, along with a few high-impact changes. But we also added new ways to search, like the ability to search by image and search by voice. We've beefed up our social search, and continued to make search faster."
Because of the never-ending changes to Google's algorithms, Reputation Changer sensed the urgency to create a backend system that would allow its clients to track both positive and negative content online. Rich Gorman, CMO at Reputation Changer, stated, "Our clients demand full control of their online reputations. Google, the preeminent leader in search technology, changes its algorithm nearly every day. These changes affect the rankings of our clients online assets. With the latest technology release, we can know within 60 seconds whether an old negative listing for a client has changed its position in the search engines, enabling us to take proactive action to ensure our clients enjoy full control of their online reputation."
This revolutionary technology update also allows Reputation Changer clients to log in and monitor information mentioned online or in the news about their brand or online reputation, as well as what is happening on their campaign. Additionally, as resources or online assets associated with a campaign go live, the client will be able to read and review all reputational assets associated with their account and view current positions on search engines like Google, Yahoo and Bing.
The technology has the ability to update Reputation Changer staff, as well as the clients, through real-time notifications connected to email, text and SMS messages to inform them about changes to online reputation status.
Reputation Changer technology does not only work to track created campaign assets and positive information associated with the client's account, but all previously created online assets and any negative information about the client as well. For instance, if a client is concerned about negative information listed on an online complaint board, a link to the post will be noted in the client file. The moment that that negative post moves down, or up, in rankings, the client will be notified immediately of its position. This technology can be implemented for multiple brands and keywords and can be used to manage several client campaigns simultaneously.
"The tracking system we have set up goes across every single search engine, Google, Yahoo, Bing, and monitors every social media network, such as Facebook, Twitter, MySpace, LinkedIn; so within sixty seconds of the use of a keyword associated with a campaign, the client will be notified via email about the activity and the keyword use will be logged in the account," stated Philippe Hann, Chief Operations Officer for Reputation Changer. "We recognized that you must be notified of potentially damaging information as soon as it happens, and a proactive effort is required. Our process works especially well for high profile clients, such as politicians, celebrities, professional athletes. Anyone who is a public figure can stand to benefit through our around-the-clock online reputation monitoring technology. However, it's also important to understand that we aren't trying to 'trick' search engines, everything we do is on a white hat platform."
Hann was quick to point out that "no other online reputation management firm has access to this technology, we are stand-alone in our ability." This technology, coupled with the recent news that Reputation Changer acquired several major media outlets and the ability to syndicate news amongst a host of websites, puts the company in a unique position. Some industry experts state that the company is becoming comparable to an online "News Corp."
For more information or to request a free quote, please contact the online reputation management professionals at http://www.ReputationChanger.com.
# # #