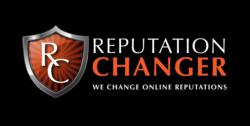 New York, NY (Vocus/PRWEB) February 15, 2011
In this world, reputation is everything. In a recent survey of 1,000 consumers, 82% stated they conduct a Google search online before they buy. Over 95% stated they "Google" people before engaging in a friendship or a date.
A bad online reputation can have ruinous effects on success. Studies show that a bad online reputation prevents people from getting jobs, attracting investors, gaining a fan base, and receiving promotions. No matter where you are in life, a negative online image can ruin your chances at success. People all over the world have made mistakes, but with the advent of the Internet these mistakes are accessible by anyone, anywhere, and at any time.
It takes less than 5 minutes to permanently destroy a reputation online. Message boards like RipOffReport.com, ComplaintsBoard.com, and Scam.com allow people to anonymously post negative listings on a company or individual. Even though these listings are often false, the companies that own these message boards often will not take the listings down. Why? There's loopholes in the law that allow them to keep the postings online. In fact, sites like RipOffReport.com invite you to sue them: http://www.ripoffreport.com/ConsumersSayThankYou/WantToSueRipoffReport.aspx.
Within hours of receiving a negative post on your reputation on RipOffReport.com or a similar site, Google will search these posts and automatically index the results. Due to the page authority of message boards like RipOffReport.com, Google will list the posts on an individual or company as high, thus the general public gains easy access to these malicious records.
So what do people do when their online reputations have been destroyed? How do they clean up their online reputations and regain their good name?
More and more people are turning to a company called Reputation Changer. Reputation Changer is one of many firms that have popped up in the "online reputation management" field over the past few years. Amongst its competitors, Reputation Changer has the highest rating and is the only service that guarantees results.
It's fascinating how these services work. Instead of spending years in court fighting extremely expensive lawsuits, people are turning to services like Reputation Changer to push back negative online publicity.
Here's how it works: Instead of filing a lawsuit to have the negative items removed from the offending sites, people retain Reputation Changer to flood the internet with thousands of positive articles, websites, and social media profiles about them.
In less than 48 hours, these positive listings start to push down the negative listings. Over time, the myriad of positive listings completely overcome the negatives. Thus, a new online positive presence is created for the individual or company.
The bottom line is that anytime someone searches for an individual or company online, Reputation Changer guarantees that every result on the 1st page is positive. First impressions are everything, and one's success rides on the fact that the results are pleasing to the person who is looking them up.
About:
Reputation Changer is an online reputation management company. Founded in 2009, Reputation Changer is retained by politicians, professional athletes, high profile individuals, and several medium to large sized companies.
For more information about Reputation Changer, its services, and how it can help you, visit http://www.ReputationChanger.com.
###