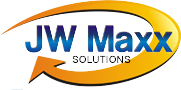 Scottsdale, Arizona (PRWEB) April 12, 2013
Earlier in the week, CNN reported that a former prison inmate, who was serving time after being falsely accused, has signed to play in the NFL for the Atlanta Falcons. With almost a full year since a California judge dismissed the charges placed on him, Brian Banks has signed with the Atlanta Falcons. However, when NFL fans search online for his name, the search will undoubtedly turn up information about his trial; information that may be mistaken for being accurate by an uninformed individual. This is where online Reputation Management Consultants come in.
Reputation Management Consultants are there to assist individuals or businesses in getting the fair treatment they deserve on the internet. Commonly, a foul-playing competitor or angry customer will accuse an individual, or company, of something which is downright wrong. Word spreads quickly online, and in a short amount of time, a simple Google-search may turn up dozens of results full of misinformation, making the business or individual look unprofessional.
Reputation Management Consultants, like JW Maxx Solutions, can help clients safeguard their company, or themselves, from future attacks as well. JW Maxx Solutions' reputation management experts are well-versed in the latest industry tech and trends, keeping them ahead of the curve and making them more than capable of keeping client's online reputation safe from attack.
The reputation management experts at JW Maxx Solutions use search engine algorithms to directly benefit their clients. This nets individuals and businesses the results they desire, when searched for in search engines. Reputation Management Consultants help businesses and individuals present their best face for the internet to find.
The benefits of using Reputation Management Consultants include an uptick in constructive online interaction. If an individual uses a search engine to look up a company before doing business with said company, and sees nothing but complaints, the individual will probably look elsewhere to do business. Armed with an online reputation management company, like JW Maxx Solutions, clients know that their online existence is in good hands.
Businesses and individuals looking to invest in Reputation Management Consultants should understand that JW Maxx Solutions is an industry leader, and their reputation management experts have the technical experience, and can exercise the proper legal power to settle online disputes. Individuals and business owners should not leave their online existence unprotected, because it is only a matter of time before something harmful shows up, and by then it is difficult to stop from spreading.
JW Maxx Solutions is offering free consultation for prospective clients interested in Online Reputation Management Services, through 2013.
*****
JW Maxx Solutions Contact Information:
JW Maxx Solutions
11811 N Tatum Blvd, Suite 3031
Phoenix, AZ 85028
Phone: (602) 953 – 7798
Email: info(at)jwmaxxsolutions(dot)com
Website: http://www.jwmaxxsolutions.com