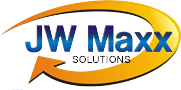 (PRWEB) April 29, 2013
Reputation Expert JW Maxx Solutions knows that there are no official rules for the internet, and everything is run on etiquette. However, many individuals do not fully understand what these rules of etiquette condone. To assist, JW Maxx has assembled a number of guidelines for businesses and individuals to adhere to, when representing themselves on the internet.
No one likes spam, and having a newsletter labeled as such, can be fatal to a brand's online success. Be sure that the newsletter officially broadcast from a business is only being sent to individuals who have signed up for it. Emailing prospective users more than once, is never a good idea, as people may be annoyed, and mark the newsletter or email as spam. Never email promotional information randomly, as any sort of unwarranted online communication is considered spam.
Along with being careful who is emailed promotional activity, reputation expert JW Maxx Solutions recommends that businesses avoid asking users to do any extra work, that could be handled by the business themselves, and be careful as to what is posted on official social media outlets. Only make posts or share information that directly benefits the customer and highlights the brand positively. In other words, avoid complaining, ranting, or promoting political candidates, as this could alienate some of the customer base.
Reputation expert JW Maxx Solutions also advises to never take content from another internet source, and claim it to be your own. This is not only unethical, but could land the poster in legal hot water as this could be considered copyright infringement and warrant incredible fines. Another word of advice from JW Maxx Solutions: never insult anyone on the internet. The days of anonymous internet posting are over, there are ways to track posts back to their actual poster, and fake usernames, proxy servers, or paid users, are not enough to keep legal authorities away. Attacking someone's reputation online is just as dangerous as attacking the business through any other medium.
JW Maxx Solutions is an online reputation expert that specializes in safeguarding business and individual's online reputation. JW Maxx Solutions is offering free consultation throughout 2013 for prospective clients looking to protect their online identity.
*****
JW Maxx Solutions Contact Information:
JW Maxx Solutions
11811 N Tatum Blvd, Suite 3031
Phoenix, AZ 85028
Phone: (602) 953 – 7798
Email: info(at)jwmaxxsolutions(dot)com
Website: http://www.jwmaxxsolutions.com