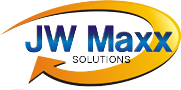 Los Angeles, California (PRWEB) February 09, 2013
JW Maxx Solutions is among the top reputation management experts and has released specific definitions as to how reputation management functions. For anyone thinking about any aspect of reputation management, these details could help as a great starter course on understanding the more complex subjects related to this brand new field that combines marketing and public relations.
JW Maxx Solutions has used their expertise in reputation management to determine the three major kinds of reputation management. These go over the creation of the online campaign, commonly referred to as "image creation," the maintaining of the positive reputation that is desired, "scaffolding," and finally reacting to any unfavorable info in order to regain prior good standing, "reputation rescue." The categories can overlap some but each and every issue should be tackled in a unique and different way depending on the circumstances.
Image creation is used more by companies just starting out who want to set it up so that they are represented well online. It is also popular for new politicians who want to fully utilize the internet as a sales tool. Strategies are created within reputation management to target specific keywords and fill the web with content establishing a positive web presence.
Scaffolding becomes a touch more complicated. This path is for organizations that are well established but perhaps need some help maintaining their online reputation and growing their brand. Scaffolding is usually a term associated with psychology but it has been adapted by reputation management experts such as JW Maxx Solutions to assist organizations in maintaining their positive image. Working together with JW Maxx Solutions companies also develop ways to keep on top reputation management experts of their field for the future as well. After learning from a top reputation management expert, organizations will be able to run their own campaign in the future.
The reputation rescue portion of reputation management is a way to aid organizations that are struggling after being affected by negative press or inflammatory content. Reputation management expert JW Maxx Solutions states that this type of service isn't necessarily more difficult that the rest, it merely requires different strategies. Every situation will vary by client but reputation mangers will try to suppress the negative information and, in some cases, pursue legal recourse such as filing libel charges against those responsible. JW Maxx Solutions insists that such negative press should never be taken lightly and the best thing to do can be to fight back.
JW Maxx Solutions focuses on all three of these types of reputation repair and has assisted organizations from almost every industry, from medicine to vacation resorts, get the best reputation management that they need to succeed.
****
Online Reputation Management, JW Maxx Solutions can be contacted at:
11811 N Tatum Blvd, Suite 3031
Phoenix, AZ 85028
Phone: (602) 953 – 7798
Email: info(at)jwmaxxsolutions(dot)com
Website: http://www.jwmaxxsolutions.com/