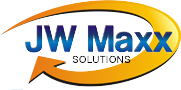 Scottsdale, Arizona (PRWEB) February 06, 2013
Reputation management experts JW Maxx Solutions help clients maintain a positive online presence on a daily basis, and are adept at identifying possible issues that could hurt an organization in the long run. Following last Sunday's NFL Super Bowl, JW Maxx Solutions issued some statements regarding the NFL and ways it could improve its reputation management.
"For one, all of the claims of drug use by players, and similar rumors, should be eliminated at the core. Things like these only hurt the image of the NFL as a whole, so even players who are not being accused of illicit activity, are suffering for it." says JW Maxx Solutions, CEO Walter Halicki, "Potential new fans may be turned away at the fact that a Google search yields hundreds of results claiming that NFL players utilize illegal enhancements." A strong reputation management company, like what JW Maxx Solutions offers, would work hard to ensure that these negative results are either eliminated due to inaccuracy, or replaced by more positive material.
One of the highlighted issues in regards to these drug-use scandals involves Super Bowl champion Ray Lewis. A recent report from Sports Illustrated claims Lewis consumed deer-antler extracts and other products from a business called Sports With Alternatives to Steroids, in effort to restart his training faster and help heal injured triceps which he injured last year. Because of Lewis' Super Bowl fame, this issue has skyrocketed in the last few days, and will only continue to grow, as more damaging rumors are added into the mix.
Reputation Management Experts do not wait until the problem comes to them, but instead, actively work to insure problems never arise. By confronting websites posting slander and libel through an online reputation management company a business will show its customers its best face.
JW Maxx Solutions has proved itself capable of being the top Reputation Management Experts, time and time again. Brands interested in securing their online image, and avoiding the troubles that the NFL and others are currently facing, would be wise to seek help now. In a time where most business is done over the internet, online reputation is just as crucial as real-world reputation. Throughout 2013, JW Maxx Solutions is offering free consultation to potential clients interested in safekeeping their online reputation.
****
JW Maxx Solutions,Online Reputation Management Contact:
11811 N Tatum Blvd, Suite 3031
Phoenix, AZ 85028
Phone: (602) 953 – 7798
Email: info(at)jwmaxxsolutions(dot)com
Website: http://www.jwmaxxsolutions.com