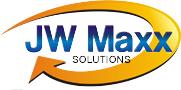 Phoenix, AZ (PRWEB) April 01, 2013
Online Reputation Management company, JW Maxx Solutions is attending the 2013 ARDA Convention, being held in Hollywood, Florida, between April 7th and April 11th. The ARDA Conference is an annual gathering of industry professional from the resort management, timeshare, and similar communities.
Each year, the American Resort Development Association gathers together to create the premier event for industry professionals around the world, and this year, the ARDA global timeshare event is being held in Hollywood, Florida, from April 7th through the 11th.
The ARDA Conference offers excellent opportunities to network with leaders from many hundreds of companies, like online reputation management company, JW Maxx Solutions. The conference is the best way to stay up to date on the best industry trends and latest practices, and the chance to meet with consultants and vendors is unmatched. With over three thousand attendees from over thirty countries meeting in Hollywood, Florida between April 7th and the 11th, the event is not one to miss out on.
JW Maxx Solutions is going there to show its support for resorts and business which may be suffering from online reputation abuse. Commonly resorts fall victim to rivals trying to bad-mouth them by posting misleading information online. This information has potential to be found by potential customers conducting search engine searches, and possibly deter their ultimate decision to do business with the brand. Online reputation management company, JW Maxx Solutions can step in, and help a business recover from such an attack.
As the world shifts to doing more and more business online, it is imperative for a business to have a firm handle on their online reputation. Even individuals have something to gain from investing in proper reputation management services. Businesses want customers to have the best first impression possible. This is impossible, if the first Google search results page is full of negativity. By working with an online reputation management company, like JW Maxx, those businesses can downplay, or eliminate the negativity, —JW Maxx Solutions posses the technical know-how, and the legal authority, to deal with all sorts of reputation-damaging issues.
Look for JW Maxx Solutions at the ARDA Conference this month.
*****
Online Reputation Management Company Contact Information:
JW Maxx Solutions
11811 N Tatum Blvd, Suite 3031
Phoenix, AZ 85028
Phone: (602) 953 – 7798
Email: info(at)jwmaxxsolutions(dot)com
Website: http://www.jwmaxxsolutions.com