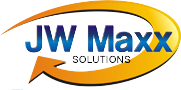 Phoenix, Arizona (PRWEB) April 03, 2013
Social media networks such as Facebook and Twitter allow customers to write reviews, share news and opinions with friends, and tag companies in pictures, all of which compose a company's entire online image. Not everything will be positive though, as it is much more likely for someone to publicly complain about a bad experience than to give praise for a positive one. Walter Halicki, CEO and president of online reputation management company, JW Maxx Solutions, offers some recommendations and warnings for businesses that are working to build or promote their online reputation through social networking.
"Websites such as Facebook and Twitter often don't represent public opinion, particularly when talking about user comments. Comments are usually off topic or posted by trolls," says Halicki. Trolls are internet users who intentionally post inflammatory, inaccurate, or irrelevant remarks in a public forum. JW Maxx Solutions offers just a few strategies in order to protect a business on social media.
1. Make sure the page is closely monitored. The page should be a place for customers to share all of their experiences with the company. This will be very beneficial if customers are posting positive reviews but detrimental if they are discussing negative experiences. If the customer is always right, it doesn't really matter if what they are saying isn't the full truth. It only matters that the story or picture is on the Facebook page. On Twitter it will be wise to watch what hashtags are used. A particularly insightful or funny tweet can go viral very quickly and it will take the company's reputation with it, for better or worse.
2. Provide customers with incentives for positive press. Naturally complaints and negative reviews will occur but having a solid line of defense of positive posts can keep them at bay. A lot of companies find that giveaways for liking pages, retweeting, or sharing a post will work wonders for their image and also increase their online visibility.
3. Don't forget about offline reputation as well. The happier customers are in the physical world, the less negative reviews will be posted and the more positive reviews will be written.
4. If all else fails, turn to the experts. Online reputation management expert JW Maxx Solutions Walter Halicki says that, "You are in business to provide quality services to customers, not to spend all day on Facebook or Twitter. Let an expert manage your online reputation and you can focus on what you do best: taking care of customers." Companies like JW Maxx Solutions offer online reputation services that will improve search engine rankings and in turn improve revenue.
****
JW Maxx Solutions, Online Reputation Management
11811 N Tatum Blvd, Suite 3031
Phoenix, Arizona 85028
(602)-953-7798
info (at) jwmaxxsolutions (dot) com
http://www.jwmaxxsolutions.com