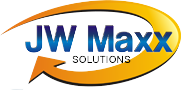 Phoenix, Arizona (PRWEB) April 18, 2013
Online reputation management expert JW Maxx Solutions has several years of experience in the business of helping companies grow and get more sales with innovative online marketing. They strive to stay ahead of the curve with the many updates to the way the internet works—including the ways Google regularly updates their search algorithms and also the changing trends in social media. Through all of this JW Maxx Solutions has remained at the top of the online reputation management industry.
Their main asset is something any company can also master: being constantly reactive. By simply paying close attention, JW Maxx Solutions states in their recent report, businesses can be ready to react to any and all information that is posted online whether it is positive or negative. "Unfortunately a lot of companies don't bother to search online for themselves until it is much too late," says Walter Halicki the CEO and founder of JW Maxx Solutions. "The internet just isn't a large part of their market strategy. Even huge multinational corporations can fall victim."
The release of information from JW Maxx Solutions insists that catching problems early is of the utmost priority and therefore a company should be ever vigilant in their search for any new problems that may appear. The more time a negative website, blog, or other piece of content stays at a high spot on the search results the more difficult it will become to move it, let alone lower it off the page. Only by specifically targeting the problem will any results be seen and the sooner action is taken the more likely the negative content can be isolated and pushed off the first couple of pages.
Even in the case of issues that aren't particularly harmful to a reputation, it will be a good idea for a company to post a reply to clear up any issues. This shows that a company is proactive and listens to their customers which, in itself, can work wonders and create positive press. If all this seems too much to handle then leave it to the experts. JW Maxx Solutions has quickly become a leader in online reputation management for their dedication to customers and innovative proactive practices like those shared today.
****
JW Maxx Solutions can be contacted at:
11811 N Tatum Blvd, Suite 3031
Phoenix, AZ 85028
Phone: (602) 953 – 7798
info(at)jwmaxxsolutions(dot)com
http://www.jwmaxxsolutions.com