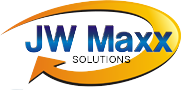 Phoenix, Arizona (PRWEB) February 14, 2013
Online Reputation Protection Specialist JW Maxx Solutions is an online reputation management company that provides services to a variety of clients, some of which are individuals trying to get rid of bad press on the pages of the internet. In a world that is fueled by technology, there are so many things that a get posted online and once something appears on the pages of the internet it never goes away. This is why many people in professional workplaces that are applying to jobs, or right out of college, are looking to get rid of unfavorable content on the internet.
Online Reputation Protection Specialist JW Maxx Solutions is not a reputation management firm that is solely focused on companies, as such there are a number of diverse clients that are individuals. People are finding that when they Google their name, pictures pop up from Myspace, Quotes pop up from old social media sites, and most of the time this information could jeopardize someone's career. When the internet really started booming a decade ago, people posted things on the internet that they didn't know would follow them around forever, and this is why professionals are turning to JW Maxx Solutions for help in rehabilitating their online image.
Online Reputation Protection Specialist JW Maxx Solutions, recommends that any professional that is having problems with content online, should elicit the services of a reputable online reputation management company. Through this reputation management company's help, professionals can see that negative content pushed off the first page of search results, which improves chances of career success. The worst thing that can happen to someone that has worked their whole life at improving the status of their career, is to have a piece of old content come back up to ruin opportunities. JW Maxx Solutions recommends that professionals get a handle of their online reputations now, before it costs them something serious in the future.
Online reputation protection specialist, JW Maxx Solutions, is one of the most prominent online reputation management companies due to their focus on customer satisfaction. This causes JW Maxx Solutions to constantly research the most innovative tools and tips so that they can provide the most efficient service to their clients. JW Maxx Solutions is known for being highly successful at repairing any reputation, which is why they receive a variety of clients seeking help with their online reputation management.
****
JW Maxx Solutions Contact:
11811 N Tatum Blvd, Suite 3031
Phoenix, AZ 85028
Phone: (602) 953 – 7798
Email: info(at)jwmaxxsolutions(dot)com
Website: http://www.jwmaxxsolutions.com