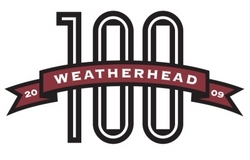 "It is an amazing feeling to receive recognition for providing a service I feel so passionate about" said Ms. Pupillo-Perez.
Broadview Heights, OH (PRWEB) December 16, 2009
Request A Test, Ltd. is proud to announce being presented with the Weatherhead 100 Upstart Award on December 3, 2009. The Weatherhead 100 showcases the fastest growing companies in Northeast Ohio and is a testament to hard work, commitment, innovation and the dream to succeed. A national leader in direct access to laboratory testing, Request A Test, Ltd. has offered fast, affordable and discreet medical testing to consumers for over seven years.
Noelle Pupillo-Perez, owner of Request A Test, Ltd., received her MBA from The Weatherhead School of Management, Case Western Reserve University in 2000. She opened Request A Test in 2002 with a focus providing on confidential and anonymous HIV testing nationwide. STD testing is also available with tests for chlamydia, gonorrhea, syphilis, herpes and hepatitis. The company has grown in size and sales over the past several years incorporating an online ordering option on its website, http://www.RequestATest.com, while maintaining its high standards in customer service.
Enhancements in the coming year include additional test offerings in general health, women or men's health panels. The new tests include screenings for cholesterol, glucose, estradiol, as well as testing for PSA, FSH and many others. Currently these tests and more are available upon request.
Providing access to affordable medical testing has been a rewarding experience for Ms. Pupillo-Perez. Customers often comment on how happy they are with the ease of ordering and the professionalism of the staff at Request A Test. Being awarded the Weatherhead 100 Upstart Award is the icing on the cake to Ms. Pupillo-Perez who pours her heart and soul into her business.
###