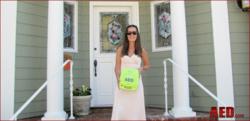 Thank you AED.com and Zoll Medical for your compassionate support...
Brentwood, TN (PRWEB) October 14, 2012
Along with Zoll Medical, AED.com heard the story of Angela Howell-Edgerly, CEO of the Rescue Heart Foundation, and was moved to take action. The Zoll AED Plus donation will provide peace of mind at the first annual Camp Rescue Heart in 2013. Camp Rescue Heart is a medically supervised summer camp that aims to bring children with heart disease together for bonding, fun, and games.
With a first year anticipation of 40 children campers and 30 volunteers and an optimistic growth rate, Camp Rescue Heart plans to become the flagship example of an organization that will help heal hearts and with the addition of a new AED, keep hearts safe. Camp Rescue Heart will be one of only two camps in California that care for children with heart conditions.
"Their thoughtful and generous donation of an AED allows Camp Rescue Heart to use funds raised by the Foundation to send MORE children to camp. Thank you AED.com and Zoll Medical for your compassionate support and for making a difference in the lives of children with heart disease," wrote Angela of Rescue Heart Foundation.
Helping raise awareness of cardiac arrest is a foundational goal of AED.com. With donations like this and others, AED.com hopes to positively touch lives and provide safety and peace of mind. Unfortunately, SCA (Sudden Cardiac Arrest) strikes over 350,000 people in the United States every year. The only thing that will potentially save those included in this staggering statistic is a defibrillator.
AED.com is headquartered in Brentwood, TN. AED.com's parent company, DXE Medical Inc. was founded in 1999 and provides services to over 20,000 customers in all 50 U.S. states and 35 countries worldwide.
For more information, please visit:
http://www.rescueheart.org/
http://www.aed.com/blog/we-donated-an-aed-to-angela-of-the-rescue-heart-foundation/
http://www.zoll.com/