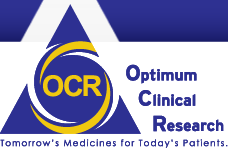 One in six people in the United States has high cholesterol. ... I believe this study really has the potential to help people control their cholesterol levels and reduce that number.
SALT LAKE CITY (PRWEB) July 31, 2012
Researchers at Optimum Clinical Research are embarking on a medical study analyzing the effects of a human antibody on high cholesterol. Jared Shields, recruitment coordinator at Optimum Clinical Research, said the study could provide cardiologists a powerful tool to help control high cholesterol and benefit people who are at risk of having another heart attack or stroke.
"For some people it's not just diet and exercise, they also have a genetic component that keeps their cholesterol high, and depending on the person, they might not be able to take commonly prescribed medication to control it," Shields said. "For those people, if cholesterol is constantly building up in the arteries, they may face lots of surgeries and procedures and may suffer heart attacks if they can't get their cholesterol down. "
The study, led by Sanofi and Regeneron Pharmaceuticals, is comprised of 10 clinical trials around the world and will include more than 22,000 patients over the course of four to five years.
"Lowering LDL-C remains the primary objective for the management of hypercholesterolemia and has been supported by numerous morbidity and mortality trials," said Henry N. Ginsberg, a Columbia University professor who is helping oversee the study.
The antibody will target an inhibitor in the human body known to contribute to high cholesterol levels and will be administered through injection once every two weeks.
"This is a unique way of treating high cholesterol because we're using a human antibody, instead of medication to try and trick the body into doing what we want; we're leveraging a system in the body that's already there," Shields said.
Salt Lake City-based Optimum Clinical Research is currently seeking patients to participate in the high cholesterol study. Visit ocresearch.com to learn more about this and other clinical studies under way at the clinic.
Eligible participants for the high cholesterol must meet the following qualifications:

Age 18 or older
Currently taking Zocor, Lipitor or Crestor
Have qualifying cardiovascular risk factors
Have been unable to reduce LDL levels below 70
For more information about participating in the study, visit http://www.ocresearch.com/high-cholesterol-with-elevated-cardiac-risk/ or call 801-363-7353.
"One in six people in the United States has high cholesterol," Shields said. "I believe this study really has the potential to help people control their cholesterol levels and reduce that number."