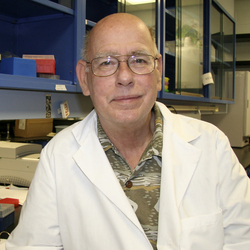 Fountain Valley, CA (PRWEB) August 4, 2008
Today, Global-Rent-A-Scope (GRAS), in concert with its research partner, the Remote Astronomical Society Observatory, is pleased to announce a grant-in-aid program for astronomical research for students grades 9-12. Ten grants are offered. Each consists of a one-year membership in the GRAS community with 250 points per month.
Membership will permit the student access to both the Remote Astronomical Society Observatory (New Mexico) and the Moorook Observatory (Australia). In addition to telescope access, the grant will cover access to our web-based photometric software (Photometrica) and the ability to both reserve time on a selected telescope and to run observing scripts autonomously. Requirements and Guidelines are presented below.
Requirements:
Student grades 9-12 in good academic standing are eligible. No age or country-of-origin requirements. Each student must have a faculty sponsor who will agree to assist the student in meeting the goals of the grant. Quarterly reports of progress required to insure goals are being met.
Guidelines:
The proposal should briefly outline to kind and scope of the research project. Relatively simple, but valuable projects include. Variable star observations (Photometrica program available for analysis)
Double Star observations.
More advanced programs, suitable for advanced observers include asteroid discovery, non-NEO, and main belt.
Certain kinds of programs would be discouraged unless the advisor has personally and successfully engaged in the research or additional matching funds are available to permit additional telescope time. These categories would be as follows:

Asteroid light curves (typically takes 8 hour blocks of time, would require matching funding)
Exoplanet light curves or discovery
Supernova searches (requires larger blocks of time, would require matching funding.)
The grant petition should include the following sections:

The Introduction should include a brief outline of the kind of research and its significance. References are appropriate.
Methods and materials: Included in methods and materials should be the following: how the data will be collected; how the data will be analyzed. References are appropriate.
Deliverables: Deliverables refers to where the data will be deposited or published. Certain kinds of data, like variable star observations or asteroid astrometry, are deposited in data banks. Other kinds of data, such as visual double star observations, are usually published.
For inquiries and grant submission, contact: E.O. Wiley, RASO Director: edwiley @ sunflower.com
About the GRAS Network:
Designed for ease of operation, even a child with little or no previous experience can take command of the controls of this ground-based remote astronomical telescope system. All GRAS remote telescope systems operate in a very similar concept to the Hubble space telescope, with the notable exception that these system are ground based.
Observers will marvel over the elegant interface and simple to use controls. To gain a greater insight as to how the GRAS remote astronomy network functions please click on the following link: GRAS Global Network Gateway. The GRAS information Center, is the gateway to the entire network and also provides access to many other functions of the global network.
GRAS is the world's premiere Global Telescope Network. The GRAS Network provides access to some of the highest-quality, professional-grade scientific and imaging systems available today.
Over the last 5 years, GRAS subscribers have been deeply engaged in deep-space imaging, narrow-band deep-space imaging, research in areas like, asteroids, double-stars, variable stars, exoplanet, nova search, cannibalistic galaxies, gamma ray busters and comets.
Many subscribers have published their own papers on their respective research. Guided by our own research based support teams, GRAS members have collectively contributed thousands of observations to the many science information repositories around the globe.
GRAS...for drivers, not passengers.
###